After nine months of restoration and refurbishment, Santa Barbara Natural History Museum's blue whale "Chad" is back home — and better than ever.
For Paul Collins, curator of Vertebrate Zoology, that's a sigh of relief.
"It's really been an icon for the museum and the community," Collins said. "This time, it'll be a completely new exhibit."
For the next week, more than two dozen specialists will be assembling the 7,600 pounds of bone that make up Chad, who is one of only five fully articulated blue whale skeletons on display in the United States. This time around, the whale will be installed "in a more anatomically correct position," with a bend in the back section as if three-quarters of the species were under water.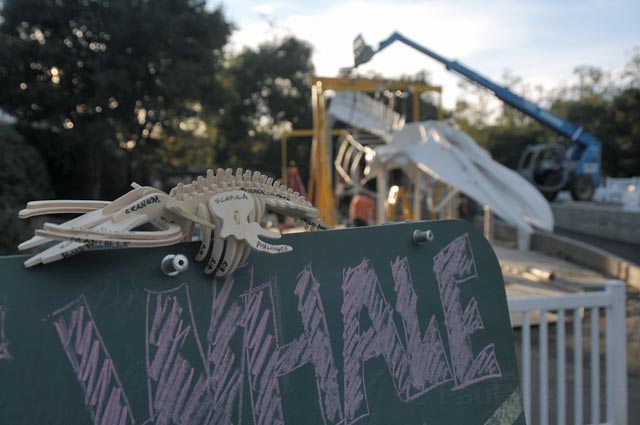 By Paul Wellman