Santa Barbara County had its much-hyped day at the California Coastal Commission this Thursday and, after more than three hours of deliberations, the 12-member state agency voted overwhelmingly to deny the bulk of the county's requests. The meeting, which was held in Santa Monica, marked the latest chapter in the ongoing tug of war between the county and the commission as the supes work to update county land use codes in such a way that the coastal portions of it are deemed to be compliant with the Coastal Act.
Despite acknowledging the county's worries about having its local authority usurped and coastal zone agriculture operations detrimentally impacted, the commission ultimately voted 10-2 in favor of a land use code update that incorporates all of the controversial modifications (with one slightly tweaked toward the county's wants and wishes) its staff has spent the past six months hashing out with S.B. County staffers. "It's not that we don't trust you. I do trust you," explained Commissioner Esther Sanchez to the Santa Barbara County representatives in attendance. "But I believe you need to have these [modifications] in place."
Specifically, the county, which was represented in Santa Monica on Thursday by 3rd District Supervisor Doreen Farr and County Planning's Glenn Russell and Dianne Black, was particularly concerned with five modifications plied upon it by the Coastal Commission staff. After finding common ground or outright agreement with 32 other suggested modifications over the course of the the past 18 months, the county — very much reflecting the majority of the public testimony presented to it during public comment at recent supervisors' hearings on the topic — was bothered by suggestions that would, among other things: require a coastal development permit (CDP), with possible appeals all the way to the Coastal Commission itself, for farmers and ranchers in the coastal zone who wish to change or expand their operations in such a way that more than 50 cubic yards of earth need to be graded; prevent the construction of any new private staircases to the beach while limiting the the amount of restoration and replacement allowed for existing ones; make it necessary to get a CDP, with appeals possible, for any and all coastal lot line adjustments and mergers; and require a CDP with appeals for any proposed primary residence on ag-zoned land in the coastal zone that exceeds 5,000 square feet.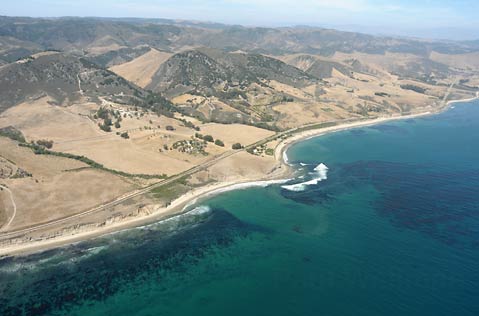 By Paul Wellman (file)