When life gives you avocados, make guacamole.
When life gives you too many, call Backyard Bounty.
For the last three years, Doug Hagensen and Jim Roehrig of Backyard Bounty have taken Santa Barbara's excess produce — which would otherwise end up in a landfill or on the ground — and given it to needy families looking for a healthy meal.
"It's easy to write a check," Roehrig said of the typical money donor. "It's something else to come out every day and put fresh food on the table."
Today, Doug, Jim, and an estimated 75 volunteers from other food banks will tackle their largest feat to date: A Carpinteria orange grove where they expect to pick 15,000 pounds of citrus.
"We're trying to show these larger donors that we can handle these bigger jobs," Hagensen said.
In the last three years, Backyard Bounty has picked, pulled, and plucked more than 300,000 pounds of produce. And they want to pick more. Hagensen said that there are lots of yards that need harvesting; they just don't have enough volunteers to cover all the jobs.
"My Advil consumption has gone off the map," Roehrig joked. "We need all the help we can get."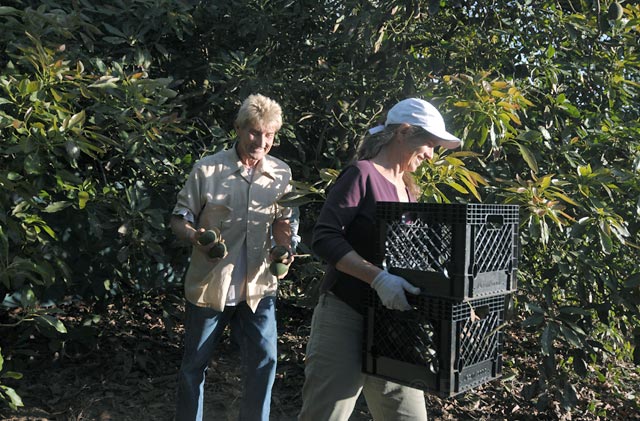 By Paul Wellman