On a late afternoon in June, seven dressed up 18- and 19-year-olds sat nervously in an unadorned waiting room on upper State Street. A few of them filled out paperwork, but most were glued to their cell phones. No one spoke.
The students — many of whom had graduated from high school just weeks before — were waiting to be interviewed by Vector Marketing, a company that had enticed them with flyers advertising some undefined "Work for Students."
In the interview, the students would learn that Vector Marketing contracts independent sales representatives — typically recent high school graduates like themselves — to work part-time over the summer selling upscale knives and kitchen accessories. Sales representatives are hired throughout the year, but summer is Vector's crunch time to recruit new reps.
While some of the students — suspicious of a scam — will leave the interview and continue their summer job search in more traditional venues, several of them will take the position. But only some of these representatives will stay with the company long enough to build up a profitable client base.
As Vector Marketing braces for a pending $13 million California class action settlement that will be finalized in the next few weeks, the company is making a national push to shed its negative image. Meanwhile, the Santa Barbara community remains divided on the company. While some workers and customers praise Vector for offering valuable work experience to students right out of high school, others accuse the company of using overly aggressive recruiting tactics and preying on desperate, naive students.
The Sales Business
Founded in 1981, Vector Marketing is the sales arm of New York-based Cutco Cutlery, which manufactures knives and kitchen products for Vector representatives to distribute. Nationwide, Vector has over 200 offices and contracts 60,000 student workers annually, the majority of whom are recruited for entry level sales representative positions over the summer.
Vector reps — who are technically independent contractors, not employees — first undergo a three-day unpaid training process in which they learn and practice demonstrations with the knives they will be selling. After completing training, sales representatives are instructed to call friends and family — who must be over 25 and working full time — to set an hour-long appointment to come to their homes and demonstrate Cutco products. From this initial appointment, the company hopes that sales representatives can build a client base from a network of referrals.
Armed with rope, pennies, and leather, the sales representatives demonstrate their knives on these and any other available fruits or vegetables as they try to make a sale. Sales representatives earn a commission of between 10 and 30 percent for every successful sale and $16 for every unsuccessful appointment. According to the company, new sales representatives make a sale in approximately 60 percent of appointments, while more experienced workers can make a sale up to 70 percent of the time. Sales representatives set their own appointments, and can work as frequently or infrequently as they wish.
But up until February of this year, there was a catch. New sales representatives were required to make a $135 safety deposit before they were given a demonstration kit to use during appointments. For newly hired students — many of whom had never held a real job before — the deposit marked a significant financial burden. Although Vector guarantees a refund of the safety deposit for sales representatives who leave the company, the required upfront payment has contributed to its dubious reputation.
A Troubled History
Over the years, multiple ex-sales representatives have sued Vector — a Better Business Bureau-accredited corporation — for alleged violations of state and federal labor laws. In 1990, the Arizona Attorney General sued Vector for alleged deceptive recruiting techniques. After seven years of legal proceedings, the case was resolved in a settlement, which required Vector to reform its advertising of its compensation system in Arizona. In 1994, the state of Wisconsin ordered Vector to refrain from deceptive recruiting practices, leading the company to temporarily stop recruiting in the state.
Another ex-sales representative who appealed to the New York Department of Labor to win compensation for unpaid training cofounded an online group called SAVE (Students Against Vector Exploitation). Their Yahoo group — which has over 1,100 members — holds monthly chat room meetings "to expose the unethical and scandalous nature of this company," according to the group's Web site.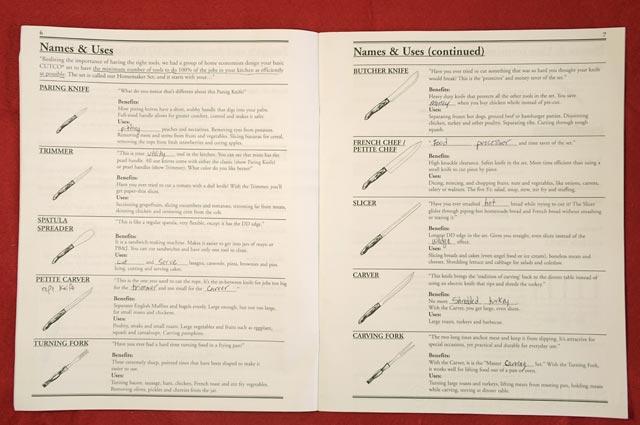 By Paul Wellman