The controversial can of worms that is Santa Barbara County versus the California Coastal Commission (CCC) land use debate got yet another — and surprisingly illuminating — kick around this week thanks to the folks from UCSB's Coastal Fund.
Two weeks removed from the supervisors' hard-earned decision to tell the CCC and their publicly unpopular land use code recommendations to take a hike, the Associated Students Coastal Fund brought in the county's Planning and Development honcho Glenn Russell, the Environmental Defense Center's chief attorney Linda Krop, and rancher Paul Van Leer to discuss the lead-up to and fallout from the supervisors' vote. Even better, offering something that was glaringly absent from the supes' multiple deliberations on the topic, Thursday afternoon's forum also included real, live input from two Coastal Commission staff members, offering their take on the major league messy situation.
With Van Leer playing the part of those opposed to the Coastal Commission's recommendations, Krop providing the overarching reasons for implementing the suggestions no matter how loud the squeak of the wheel may be against them, and Russell falling somewhere in the middle and essentially working to explain the nut and bolt specifics of the situation, much of the forum was a rehashing of a debate that has raged at the supervisors' level since last year (and, in some ways, for nearly seven years before that).
Worth noting from the back and forth was Russell's figuring that "progress [in compromise efforts between the county and the CCC] happened every time we talked, including right up until when the supervisors rejected [the set of recommendations]," and that all sides involved remain hopeful that the many years' worth of work that led up to the currently abandoned county land use code updates will not be wasted. Russell said that a compromise might still be achieved in the months ahead should the supes okay it, and that the February 1 vote to pull the plug on the updating process does indeed open the door for any and all Coastal Development Permits issued by the county — both from the past and going forward — to be appealed by the Coastal Commission or by any member of the general public.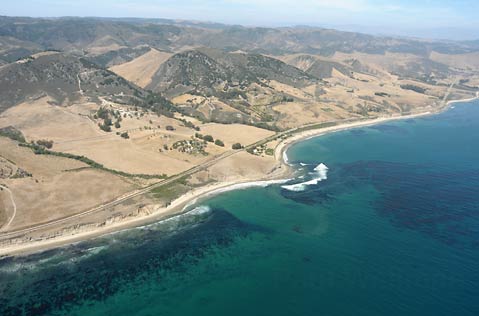 By Paul Wellman (file)