Once you calculate in the tourist-attracting power, it's easy to argue that winemaking is Santa Barbara County's most important industry. So in 2011, The Independent will be shining a brighter light on the people and places that make the business go 'round than ever before, both in the printed paper and every week at independent.com/wine. Here's just a fraction of what we'll be offering in the months to come.
Tasting
Since last summer, The Indy has put on a handful of office tastings in which we sampled our way through the smorgasbord of wines that gets delivered to us from around the world. In February, our tasting finally escaped the office and settled into the airy, people-watching dining room at the Pierre Lafond Wine Bistro (516 State St., 962-1455, pierrelafond.com) where waiter Ashton Wilson provided a full slate of fantastic flatbreads to accompany our sips of the following wines:
2008 Star Lane Sauvignon Blanc ($20): Though the tasting was blind, we knew to expect a Star Lane in the lineup, which meant we were ready for remarkable. This certainly didn't let us down, as tasters noted the wine's precision, complimenting its grapefruit essence, its bright, sharp acidity, and yet its illusion of softness on the palate.
2009 Château de Jau "Jaja de Jau" Sauvignon Blanc ($10): Explaining this bottle's funny name actually introduces its contents nicely: France's Roussillon region slangily uses the word "jaja" to refer to its more casual, everyday wines. This fit that bill, with summer fruit flavors like bananas and peaches, making it well worth its price tag.
2008 Bargetto Winery Pinot Noir Santa Cruz Mountains ($25): Since we haven't sampled much from Santa Cruz yet, Bargetto's pinots had us all intrigued. Not only that, but Bargetto's been fermenting grapes for 75-plus years and runs on biodiesel and solar power. We found this wine light and rich with hints of black cherries, although slightly over-oaked; but we deemed it a good "entry-level" pinot noir.
2008 Bargetto Winery Pinot Noir Santa Cruz Mountains Reserve ($40): Because the reserve spends an additional five months in barrels compared to Bargetto's other pinot, we were nervous that the oak on this one would be overkill. But the quality fruit used to create the reserve clearly can withstand so much time in barrel, so we happily found more character, tannin, and a better food companion.
2006 Star Lane Cabernet Sauvignon ($42): Hailing from Bordeaux varietal-friendly Happy Canyon, this cab (with 18 percent cabernet franc, 3 percent petit verdot, and one percent malbec) had us smitten upon first sip. Tasting notes ran wild, with descriptions like wet stones, violets, and mocha to comments praising its rich, balanced headiness.
2008 Liberty School Cabernet Sauvignon ($14): The ultra-low cost of this wine makes it hard to disagree with — after all, drinking wine is supposed to be a low-stress activity and a hefty price tag can certainly make many of us sweat. With that in mind, we enjoyed Liberty School's contribution to our tasting, noting its mellower body and flavors like eucalyptus, licorice, cherry, and spice cake.
This summer, we plan to coordinate our efforts into a wine club for our readers, who will be able to subscribe to seasonal deliveries of our favorite bottles. Email wine@independent.com if curious. — CS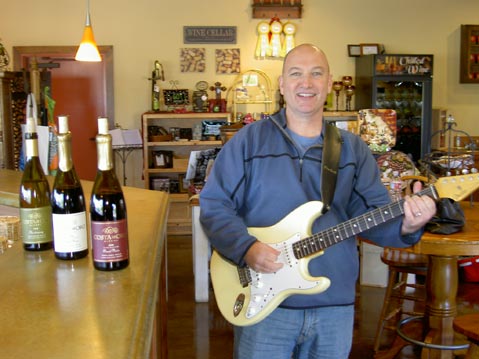 By Courtesy Photo