"That's really where the passion is for us — getting to see over and over again just what a profound time of transformation this is for a couple and for a family and for a woman. It's really worth it to guard and protect that aspect of the experience," said Laurel Phillips, founder and president of the recently established Santa Barbara Birth Center. And guarding those intangible aspects of bringing a new life into the world is exactly what Phillips and her colleagues do — as well as ensuring a safe birth for both mother and child.
A free-standing birth center has been a missing link in the continuum of perinatal services in Santa Barbara, leaving childbearing families two birthing choices: Santa Barbara Cottage Hospital and home birth. The Birth Center provides a third option that combines the best elements of both hospital and home. Expectant mothers who desire the benefits of home birth may find that the center provides that next level of comfort, assurance, and peace of mind.
With family-focused maternity care in a homelike setting, the Birth Center's core mission is to provide services, support, and education to low-risk childbearing women and their families. The center provides complete midwifery care for pregnancy and birth in collaboration with the greater medical community — in their view, a sound, integrative, and economical approach to maternity services for childbearing families. Women are attended by the same midwives throughout their pregnancy, labor, birth, and postpartum period, ensuring a high-quality continuity of assistance.
"The secret of the Birth Center," explained Phillips, who is also a midwife, "is that it's the same as a home birth, except there's no responsibility on the parents to create the environment for the birth. They receive excellent, individualized care from the midwives, with the bonus of close proximity to the hospital and a peaceful, home-like environment that's completely prepared to accommodate a birth."
The knowledge that emergency procedures are available should they be needed, coupled with proximity to a hospital, has created interest among couples who previously would have never considered having a child out of the hospital. "I think we'll get some people who are on the fence but open to a home birth," Phillips said, "and we'll definitely get people who have wanted some kind of alternative to the hospital that is not home, and that's a new demographic for us."
"Us" refers to Phillips; Alice Levine, CNM; and Anna Bunting, CNM, NP. Bunting and Levine have been attending to women who choose home birth as certified nurse-midwives since 1978. Bunting has worked at Planned Parenthood as a nurse practitioner for many years, and both she and Levine have provided midwifery care through the county health system for several years. Phillips, who completed her midwifery licensure in 2010, has been involved in births as a midwife apprentice and assistant, as well as a professional doula for women planning hospital births, for more than 12 years.
The trio follows the midwifery model of care, which regards childbirth as a normal physiological life event and a sacred, complex, and empowering experience for childbearing women and their families. The application of this woman-centered model of care has been shown to reduce the incidence of birth injury, trauma, and cesarean section. The midwives plan to hire additional personnel to meet increased demand as their practice grows. They have already expanded their team to include three birth assistants and expect to eventually bring in a fourth midwife, as well as hire nurses on a per diem basis.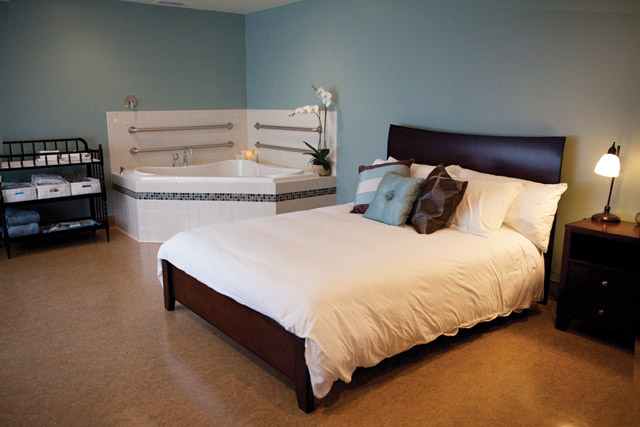 Lisa Field-Elliot