HIGH
SCHOOL
BISHOP DIEGO CARDINALS
Coach: Tom Crawford
Home Field: La Playa Stadium (SBCC)
Snapshot: There are high expectations for this team, which has a pair of prime-time seniors—quarterback Nolan Tisdale and running back Brandon Gonzalez—and a bevy of talented sophomores. They will contend for the Frontier League championship and look to go far in the CIF East Valley Division playoffs. They are ranked No. 4 in the pre-season poll.
Home Games (7:30pm, unless noted): 9/16 Mission Prep (7pm); 9/30 Fillmore; 10/14 Malibu; 11/5 Villanova Prep; 11/11 Carpinteria.
CARPINTERIA WARRIORS
Coach: Ben Hallock.
Home Field: Carpinteria Valley Memorial Stadium
Snapshot: Pint-sized back Alex Rodriguez, (5'5", 135 lbs.) typifies the Warriors. They are expected to be plenty scrappy, as the CIF ranks them No. 7 in the Northwest Division. Their Tri-Valley League showdown with defending champ Nordhoff will be Nov. 4 in Ojai.
Home Games (7:30pm): 9/16 Nipomo; 9/23 Santa Ynez; 9/30 Santa Clara; 10/21 Santa Paula; 10/28 Oak Park.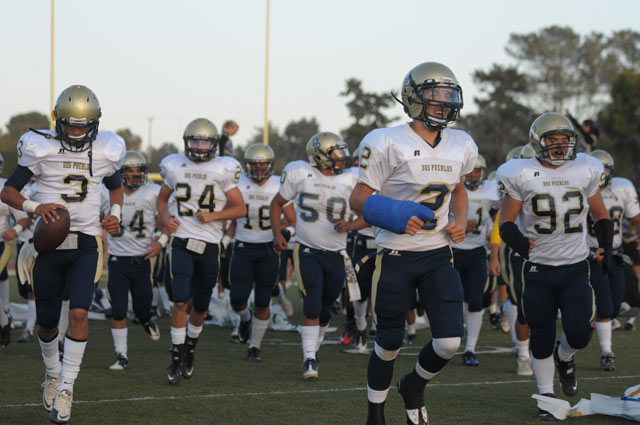 By Paul Wellman