On your toes, everybody. That goes for the competitors in this weekend's 31st annual Santa Barbara Triathlon, as well as the organizers of the sprawling event.
Anxious athletes will be lined up at East Beach early Saturday, August 25, ready to plunge into the ocean for the first stage of the long-course triathlon, a one-mile swim. Race director Joe Coito hopes that a conspicuous great white shark does not conspire with city officials to strand the swimmers on the shore.
Several shark sightings last week activated a city policy to post swim-at-your-own-risk warnings on the beaches. "City lifeguards oversee our swim course," Coito said. "If the lifeguards are not out there, we're not swimming."
Coito said a beach run would probably be substituted if the swim were cancelled. "It wouldn't be the first time we made a decision on the fly," he said. A few years ago, thick fog rolled in, and the swimmers were in danger of losing their way because they couldn't see the buoys marking the course. "We reduced the swim to a half mile," Coito said.
He still was able to preserve the swim/bike/run combination that has spelled triathlon ever since the first such competition was staged at San Diego's Mission Bay in 1974.The sport grew in popularity around the world and made its Olympic debut in 2000. The triathlon is one of three Olympic sports invented in the United States ​— ​the others being basketball and volleyball.
In Santa Barbara, which hosts one of the country's oldest triathlons, it has become synonymous with a healthy lifestyle. Close to 2,000 people have signed up for this weekend's event, which also includes a sprint course on Sunday. Hundreds of them are area residents of all ages who have incorporated swimming, bicycling, and running into their daily routines.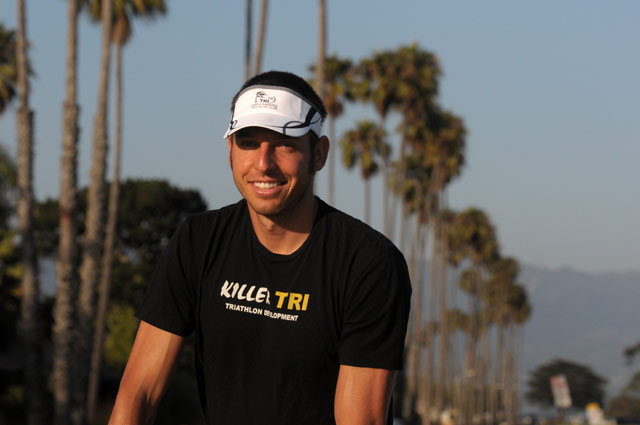 By Paul Wellman