For the seventh year in a row, UCSB's Arts & Lectures will put the world's various struggles for freedom, equality, and justice on the big screen under the banner of the Human Rights Film Festival, our town's annual chance to learn about the plights of people we've either forgotten or never known about. This year's fest, which is copresented by UCSB's Carsey-Wolf Center, should have been subtitled "The Revolutionary Edition," as nearly every one of the 12 selections deals in some way with political or social uprisings that are already underway or should be in the near future.
Even this year's changed setting (the campus's nearly brand-new Pollock Theater) and format (six separate double screenings, shown sporadically from Apr. 9-May 9) rebel against the past, although fest curator Roman Baratiak recently admitted, "We've never quite gotten the formula settled. It has not been consistent really at all." The challenge is squeezing these must-see movies in between A&L's live programming, which is increasingly jam-packed, especially in the spring. But the new venue was a no-brainer. "I'm quite excited to be showing the films at the Pollock," said Baratiak. "This is a great theater, designed specifically for film and new media. The quality of the projection is terrific, the sound is great, and there's significant lobby space where we are able to do receptions between screenings. It's just perfect for showing film."
What hasn't changed are two central points, one good, one bad. The bad: that the American government seems to evermore be the villain, or at least aid the villain, in these documentaries. "Many of them are critical of U.S. involvement around the world in many situations that seem to be antithetical to America's interests and stated values," agreed Baratiak. "These filmmakers are trying to expose this because it's problematic."
The good: that Santa Barbara remains a perfect audience for these types of eye-opening films. "We live in a very progressive community," said Baratiak. "We live in a community that is unique, frankly — we have a local chapter committee that supports Human Rights Watch, which is unheard of for a town of this size."
What follow are mini-reviews of the films being screened on Monday, April 9, and Wednesday, April 11. For a look at the films on April 23, April 25, May 7, and May 9, visit independent.com/hr, or look to our newspaper's Movie Guide in the coming weeks.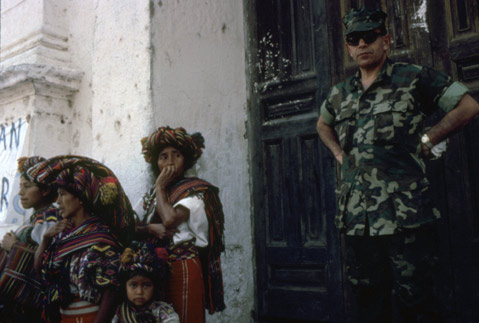 arts & lectures