IN CASE YOU MISSED IT: Since making their inaugural Santa Barbara tour stop last November, Milo Greene's star has been on a major upswing. First coming to us — and sold-out rooms across the nation — as the unheard-of opening act for Nashville duo The Civil Wars, the band has since blossomed into a bona fide headliner. In February, they had Muddy Waters Café filled to the brim with eager listeners, and this Thursday the band returns to town to play the comfortably sized SOhO Restaurant & Music Club, all in support of their soon-to-be-released, self-titled debut album, which is slated to hit shelves via Chop Shop/Atlantic Records on July 17.
Hailing from Los Angeles by way of Orange County, Davis, and L.A. proper, the band is a vibrant mix of four-part harmonies, exuberant lyricism, intricate and quick-paced guitar plucking, and loads of swelling drum work. But their sound is also far greater than the sum of its parts. On stage, Milo Greene's players — Robbie Arnett, Graham Fink, Marlana Sheetz, Andrew Heringer, and Curtis Marrero — possess a raw, infectious energy that can enliven a whole room. And musically, their delicate and insistent blend of campfire folk and indie-pop tropes has the ability to lull the senses even as it rallies the crowd.
As for the album, it's a heady combination of songs from Milo Greene's now hard-to-find homespun demos and a handful of new tracks, all recorded in a picturesque and secluded Seattle studio space. New songs like "Wooden Antlers" and "Cutty Love" easily fall in step with the reworked older material, and the whole thing only benefits from the crisp tones, clean mixes, and defined instrumentation afforded by a legit mixing board. More importantly, though, the album feels and sounds like a band on the brink of hitting it big. My prediction: Catch them now because, the next time around, the venue's going to be larger, and it's going to be packed. Milo Greene plays an all-ages show with openers Papa at SOhO (1221 State St.) on Thursday, May 17, at 9 p.m. Call 962-7776 or visit clubmercy.com for tickets.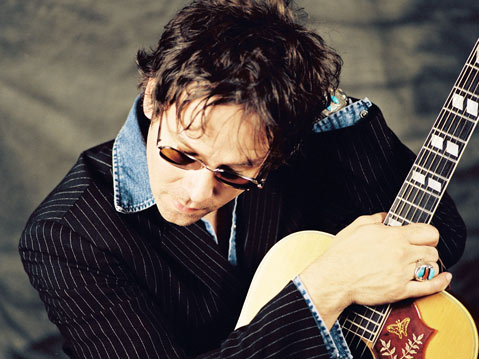 Soho