Broken Machine
Formed in … 2012.
The lineup is … Schyler Douglas (vocals/guitar), Zach Zimny (bass), Matty Olofson (drums), Sado Rabaudi (guitar).
Sounds like … '90s alt for the '00 set. Hard rock can be a tough pill to swallow for some, but Broken Machine has mastered the art of making loud music work for the masses thanks to catchy melodies and frontman Schyler Douglas's Dave Grohl–conjuring snarl.
Listen to … "Drill My Head."
Find them at … reverbnation.com/brokenmachinesb.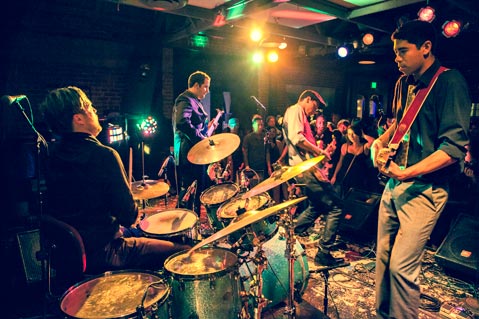 Brian Barnicle