Nerfherder: Fans can thank Parry Gripp's wife for bringing Nerfherder back together. "The last time we played in Santa Barbara was in July at my wife's birthday party at the Mercury Lounge," Gripp explained via email. "I doubt we would be playing any of these shows now if she hadn't wanted us to do that."
This Saturday, Santa Barbara's beloved geek rockers return to the fold as part of New Noise 2012 in what is sure to be one giant, nostalgia-ridden lovefest. Since forming in 1994, the band has endeared itself to millions, first as an adorably self-deprecating pop punk act, then as the men behind the opening credits of TV's Buffy the Vampire Slayer. Nowadays, Gripp and original member Steven Sherlock are still holding down the fort alongside longtime collaborator Ben Pringle and "all-around super dude" Linus Dotson, who's currently serving as NH's musical director. As for future plans, Gripp promises that there's a new album in the works (funded by Kickstarter no less) and aspirations of playing the mother of all nerd conventions: Comic-Con 2013. He also admits that this time around, it's all about having a good time.
"Before it was really about being part of something that we felt was cool, and trying to make it. Now it is mainly about hanging out with the other dudes in the band and getting some exercise." Amen to that. And thanks, Mrs. Gripp! At Velvet Jones, Sat., Nov. 10, midnight.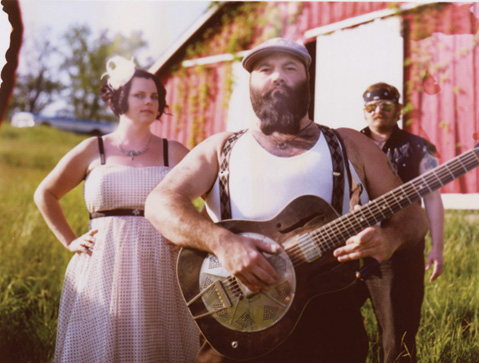 Scott Toepfer