by Barney Brantingham, Aly Comingore, Jack Crosbie, Charles Donelan, Michelle Drown, Brandon Fastman, Tyler Hayden, Shannon Kelley, Matt Kettmann, Chris Meagher, Martha Sadler, Ethan Stewart, and Nick Welsh
In ancient Greece, a hero ​— ​also known as a demigod ​— ​referred to someone born from a mortal and a god (think Perseus). Over time, however, the definition of hero (and heroine) expanded to include anyone who displays courage, self-sacrifice, and altogether noble qualities ​— ​an ordinary person who fights the odds and prevails.
The folks selected each year as The Santa Barbara Independent's Local Heroes may not be demigods, but they definitely fit the current description of hero. Among the 20 chosen for 2012 are a woman who helped save the condor from extinction; someone who's raised thousands of dollars for the downtrodden through dancing; a man who instills a love of science into high school kids; and a couple who give voice and a new life to abused, abandoned pit bulls.
Read on to find out about the heroes living in our community.
Lana Bodnar - Music Maven
"When God gives you too much of one thing, he takes another away," Lana Bodnar said in an attempt to rationalize the fact that artists are often emotionally fragile, misunderstood, or stigmatized. While she can't offer a more concrete explanation, she can offer a solution. For 24 years, the nearly octogenarian piano instructor has been running the Santa Barbara Music & Arts Conservatory (MAC), where artistically inclined children can explore music, writing, film, painting, and theory in a safe and understanding environment with like-minded peers.
"If you treat them like human beings," Bodnar said of teenagers, "they are loyal, truthful, and many are talented." That's good, because although Bodnar loves children, this daughter of an opera singer hates mediocrity. ("There is no such thing as poor music, just music poorly played.") A natural teacher, Bodnar recalled that when she was 6 years old, she would gather children in a displaced persons camp near Munich to offer them lessons. Born in Ukraine, Bodnar spent five years in the camp after World War II before her family immigrated to the U.S.
Currently run at Girls Inc. in Goleta on Saturdays, MAC has lived on a shoestring budget ever since one of Bodnar's adult piano students gave her a check for seed money. While many children attend to hone their musicianship skills, Bodnar believes that a fully expressed musician (and person) should be conversant in all art forms. Most of all, however, they should be comfortable with themselves. Recently, she said, a student came to her for a piano lesson and "didn't play a note. She just needed to talk."
Successfully striking that fine balance of demanding rigor while exuding empathy has won Bodnar raves from her students, parents, and instructors, alike.
Mashey Bernstein - Outrageous Original
The OUTrageous Film Festival has been a fixture of the Santa Barbara LGBTQ scene for 21 years; Mashey Bernstein has been one for even longer. One of the original founders of OUTrageous, Bernstein has returned year after year to make sure the event provides both world-class entertainment and a safe space for the gay community to gather and express itself.
Bernstein described his role as "making sure all the bits and pieces are together," which is no small task, given the festival screens 10 feature films and numerous shorts and includes guest speakers. Bernstein, along with a dedicated force of volunteers and sponsors, run the four-day event on a budget of just $15,000.
Santa Barbara is not Bernstein's first home, but it has been for nearly 30 years. He enrolled at UCSB in 1971, finishing his PhD on Norman Mailer before leaving in 1977 for a stint in the Midwest ​— ​but not before establishing a Gay Student Union on campus. In 1990, he returned to take a teaching position in UCSB's writing department and quickly fell in with the organizers of the area LGBTQ community, participating in a gay book club that eventually sparked the idea of OUTrageous. "For me, it's not just coming to a town and living there," Bernstein said. "Community involvement is very important."
At the festival, he is everywhere at once, hosting Q&A sessions with directors and stars and making sure the weekend's numerous programs begin on time. Clad in a signature brightly colored dress shirt in the midst of a busy, stressful festival, it's clear Bernstein enjoys himself, enjoys the space and experiences he is able to share with the community. "To be honored in this way was really exciting," Bernstein said, "but you do what you love, and if you get honored for it, that's icing on the cake."
Carla Frisk - Environmental Activist
There are many flash-in-the-pan environmental activists ​— ​here today, gone tomorrow ​— ​but there's only one Carla Frisk. Frisk has dedicated the past 30 years to helping save Santa Barbara County's open space and protect its air and water. During her years as a staff member for state assemblymember, then state senator, Jack O'Connell, Frisk worked to shut down the Casmalia toxic waste dump and tackled a wide array of environmental issues, such as offshore oil and open-space acquisition at the Sedgwick Ranch, Wilcox Property (now the Douglas Family Preserve), Carpinteria Bluffs, Carpinteria Marsh, and Rancho Arroyo Hondo.
Now working with the Trust for Public Land, Frisk was project consultant on the Ellwood Mesa acquisition in Goleta, helping raise the necessary $20.4 million. And she threw her infectious enthusiasm into working out the Midland School conservation easement, protecting critical watershed and habitat at the base of Figueroa Mountain. Frisk's work helped assure that the commercially zoned Gaviota Village property near Highway 101 would not be the site of inappropriate future development. Now it's part of a park. In 2004, Gail Marshall, then on the Board of Supervisors and needing an experienced hand when it came to land-use issues, named Frisk to the County Planning Commission.
Frisk's volunteer résumé is a virtual who's who of county environmental organizations, from Get Oil Out! (GOO!) to the Community Environmental Council. Currently, she's working to transition the former Ocean Meadows golf course into protected wetlands.
"There is only one Planet Earth," Frisk said. "It is imperative that we work collectively to heal and protect this planet … It is the importance of this belief that moves me to do what I can to ensure that we have cleaner air and water and more parks and open spaces, for the well-being of both wildlife and people."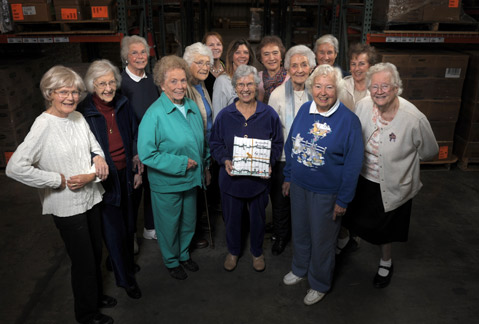 By Paul Wellman