David Cash skipped the 2nd grade, not because he was a prodigy, but because none of the 2nd grade teachers at his elementary school wanted him in their classroom. "I was a wiggly kid," Cash described himself. Some parents who have interacted with the Santa Barbara Unified superintendent have guessed that he suffers from ADHD. He's never been diagnosed, but he admits that, even now, he isn't one to sit behind a desk. As superintendent, he constantly visits school sites — including every classroom in the district twice a year — and when he's at the district headquarters, he'd rather trot across the courtyard to a colleague's office than pick up the phone.
Cash's career has moved at a frenetic pace, as well. After graduating from UCSB in 1979, he attended law school at Willamette University and then worked as an attorney in Portland, Oregon. But five or six years into his career, he had an epiphany. While lecturing to a high school class on the First Amendment, he decided he could do more good as an educator. So he left the law and began teaching high school social studies in Irvine, near his hometown of Long Beach, then returned to Santa Barbara as a special-education teacher at Peabody Elementary School, where Paul Cordeiro was the principal. Cordeiro, the current Carpinteria Unified School District superintendent, urged him to consider working as a school administrator. Cash did. After completing a degree in administration at UCSB, he became principal of Buellton's K-8 school. Three years later, he returned to the Santa Barbara District as a principal first at Goleta Valley Junior High and then Dos Pueblos High School. In 2004, he left for Fullerton to become an assistant superintendent, left there in 2006 to take over as Claremont's superintendent of schools, and, three years later, took on the challenge of running the large Clovis school district in Fresno.
In retrospect, Clovis seems a terrible fit for Cash. Located in a well-heeled, ultra-conservative section of Fresno, folks there honor what they call "The Clovis Way." The schools enforce a strict dress code, the playing fields are hallowed grounds, the teachers are not unionized, and an abstinence-only curriculum passes for sex ed. Just two weeks ago, some parents sued Clovis for allegedly violating California law by teaching misinformation about contraception and, while doing so, using a textbook that lists getting plenty of rest and respecting yourself as methods for avoiding STDs, according to a press release issued by the ACLU.
Cash, a registered Democrat, had quickly lost clout with the Clovis community when his board expelled a popular high school wrestler who performed what The Fresno Bee called an "aggressive move" on a teammate. The expelled wrestler said he was employing a common maneuver called a "butt drag," but his accuser said the alleged bully had been, in wrestling parlance, "checking the oil." It didn't help Cash's relationship with his colleagues when, in response to budget cuts, he called for an across-the-board cut for all teachers and administrators. So it should have come as no surprise that in 2011, the board of education summoned him to undergo what promised to be an intense evaluation. What did come as a surprise to everyone was that Cash never showed up. Instead he announced his resignation. After a stellar career marked by speedy advancement and visionary ambitions, Cash had incredibly, unbelievably, decided to quit. He was retiring from education and moving to Monterey.
Above and beyond the culture clash at Clovis, Cash, 57, said his weariness resulted primarily from the fact that four of his closest friends had all died within the year. And so he was ready to catch his breath, to spend more time with his family, and to finally quit his wiggling.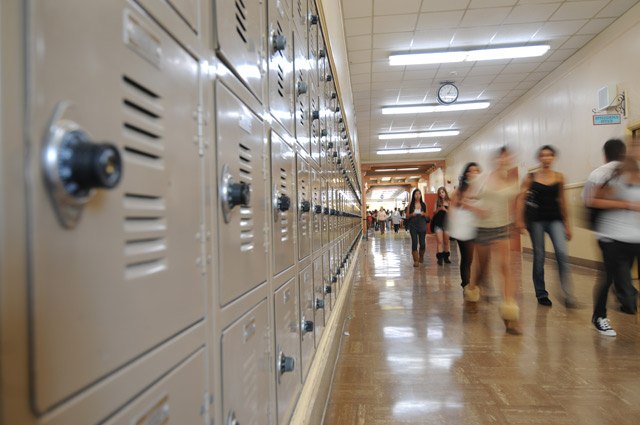 By Paul Wellman