It's that time of year when we trade in our iced mocha for a steaming mug of holiday cheer. This winter season, our favorite area coffeehouses aim to entice you with these unique cold-weather drinks, recommended by our favorite — and most expert — connoisseurs.
Santa Barbara Roasting Company's Corey Russell: RoCo Chai (Spicy Marsala)
A longtime tradition at S.B. Roasting Company, their spicy chai has been a holiday favorite for more than 20 years and a favorite memory for Corey Russell, who was introduced to chai back in the 1970s by a Santa Cruz chai maker. Cooked from scratch, Russell's chai celebrates that tradition, while sweetening his store with spicy scents of black pepper, cardamom, star anise, and many more.
"What's really unique about our chai is that we actually cook the chai from scratch … no prepackaged business!" said Russell. "I started the marsala chai over 20 years ago, just playing around and sampling along the way."
Using more than 15 different ingredients, the concoction is cooked for five hours, getting the best flavor out of the spices, which include a mulling spice for extra flavor. Black tea is then brewed, and customers have the option of choosing soy, regular milk, or almond milk to finish off this tasty and spicy treat.
"Spice represents the holidays; it goes along with wintertime and the cold weather," said Russell. "You cannot beat walking into the store and smelling fresh chai."
S.B. Roasting Company, 321 Motor Way; 962-0320; sbcoffee.com.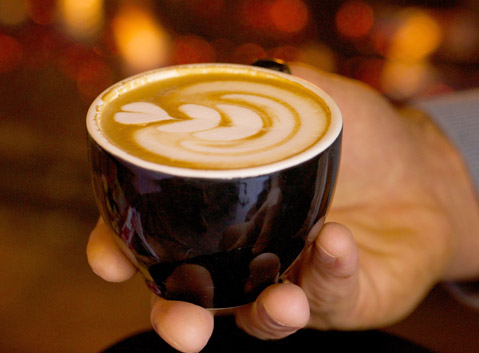 By Peter Vandenbelt