The last time I wrote a word for this paper – or any publication for that matter – it was early July, and, unbeknownst to me, I was bleeding internally at a rather rapid rate thanks to a baseball-sized cancerous tumor growing deep in my gut.
More specifically, it was a Tuesday evening, and I had an approaching deadline when, while working on a lead news story about the latest evolution of the Naples development saga, my cell phone rang. On the line was my primary doctor, and when your doctor calls you after hours, it is usually not a good sign. Roughly 12 hours later ​— ​and after filing my story for The Independent ​— ​I was admitted to Cottage Hospital. Nothing has been the same since, and I am fairly certain it never again will be.
This story, however, truly begins exactly one year ago when, after pushing my way through what I thought was a particularly brutal bout of the flu, I also ended up in Cottage. I started feeling lousy on the weekend after Thanksgiving, and, following a couple weeks of on-again, off-again fevers and assorted other symptoms that just wouldn't quit, I finally dragged myself to urgent care. Flash forward five days that included a return visit to urgent care and two trips to the emergency room, and I was admitted to Cottage with what they were calling a "fever of unknown origin."
In short, my body was shutting down, and basic functions, like peeing, for example, had long since stopped. I was numb from the middle of my chest down, my motor functions were anything but normal, I hurt in a way that all the Aleve in the world couldn't touch, and I was more scared than I cared to admit.
I remember the moment when the ER doctor decided to admit me. He had a grave look of concern on his face despite his obvious efforts to appear otherwise, his eyes avoiding mine and falling instead on my wife, Anna, who was sitting next to me. "I think things just aren't cutting it at home anymore," he said. Moments later, a glass door slid shut on my room. Subsequently, all of the nurses and doctors started wearing masks and gloves when dealing with me. By the next afternoon, I would recognize the rotating cast of medical professionals by their shoes.
In the 12 months since that terrifyingly surreal day, I have been diagnosed with all manner of ailments, including shingles, a bleeding ulcer, transverse myelitis, meningitis, multiple sclerosis, and, ultimately, a very rare form of pancreatic cancer that has gained a certain amount of infamy worldwide as it is the same disease that killed Apple founder Steve Jobs.
While most of the diagnoses stuck, some have been abandoned, and others remain in the "only time will tell" category. I have had no fewer than 125 doctor's appointments, being seen by specialists at Sansum Clinic, at USC in Los Angeles, and Stanford Hospital in Palo Alto. Each visit delivered plot twists of varying degrees and proved repeatedly that, while the knowledge doctors hold is massive and ever important, it is also minuscule and often powerless compared to what they don't know or don't understand about the human body.
I have spent just shy of 30 nights in a hospital bed ​— ​Anna by my side for every one of them ​— ​and today, as I sit typing this very sentence at my dining room table, I am officially back to work, albeit with a big scar on my belly, some new interior anatomy, and my head spinning as I try to make some sort of sense of this life-altering journey that has taken me from one holiday season to the next. It has been a long and trying year, and, like all of us still fortunate enough to be among the living, I have had no choice but to go through it.
However, despite a holy host of reasons to bury 2013 in a pissed-off pile of ill will, I am feeling quite the contrary these days. Certainly my future is unknown; as anyone who is in the cancer-survivor club will tell you, this disease is a cruel and wicked and deceptive and remarkably unfair opponent that can strike back at anytime with nary a warning shot. This is a less-than-ideal reality that colors every moment I live from here on out, but it is my reality, and, as bizarre as it may seem, I am thankful for it. You see, something funny happened during all the blood tests and MRIs and maddening medications that makes me feel like a stranger in my own body. Somewhere during the fear and hardships and anger and haunting unknowns that have dotted my days since last December, I began to slow down and soften and surrender. And in the process, I have rediscovered the unrivaled magic that is life itself. It turns out simply being alive is some seriously intoxicating shit.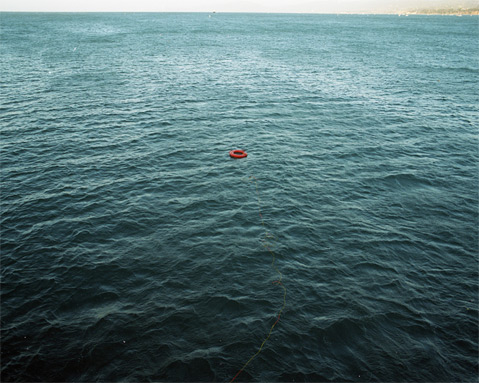 Will Adler