Though home to a vibrant wine industry for decades, Santa Barbara doesn't have as many homegrown winemakers as you might expect. But if Justin Willett of Tyler Winery is any indication — and you could toss in winemaking friends Graham Tatomer and Drake Whitcraft as supporting evidence — the force is strong with natives who heed the call of the grape. Willett is one of the hottest names in Central Coast pinot noir and chardonnay right now, steadily earning 90-plus-point scores from critics, gracing the cover of Wine & Spirits magazine, and once even sipping a 1985 Guigal with hip-hop mogul Jay-Z.
"I'm not really interested in all that," Willett, whose middle name is Tyler, explained of the critical acclaim. "I'm more interested in discovering the truth of wine and uncovering its subtleties and mysteries."
That expedition started in earnest for Willett in 2005, when mentor Joe Davis of Arcadian Winery — where he apprenticed after attending University of the Pacific on a golf scholarship, graduating from UCSB with a history of art and architecture degree, and working restaurants in Los Angeles — suggested he go on his own. "Joe encouraged me to go do it, because I wouldn't learn any faster unless I did it for myself," said the San Marcos High grad, whose mom is a nurse and dad has run Village Pool Supply for 30-plus years. "I was 24, and it seemed like the thing to do at the time." In 2006, he worked a harvest for Two Hands Wines in Australia and has been back here ever since.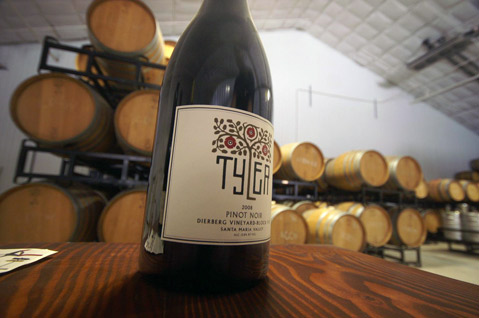 By Matt Kettmann