'There's great wisdom in uncertainty," Larry Keigwin observes. It's mid January, and the New York–based choreographer is speaking from the Honolulu International Airport terminal. Although his comment could be applied to life in general, Keigwin is talking about making dances.
Our interview on the fly is typical for Keigwin, who spends most of the year jetting around the world, touring with his own company, generating new work on commission, and setting existing works on big-name groups, from the Martha Graham Dance Company to the Royal New Zealand Ballet. Come February, he's looking forward to a change of pace when Keigwin + Company will spend nearly a full month in Santa Barbara. Here, they will spend their days on the stage of the Lobero Theatre, rehearsing existing repertory, creating a dance video with members of the community, and ​— ​most significantly ​— ​building a brand-new work. He sees this month in Santa Barbara as an oasis of open-ended creativity in an otherwise hectic schedule of production deadlines.
Keigwin is coming to Santa Barbara for DANCEworks, an annual residency designed to give talented choreographers the time and space necessary to create dance. In partnership with the Lobero Theatre Foundation, DANCEworks brings a single dance company to town for one full month each spring. It is the only such program in America that offers dance artists unrestricted use of a theater stage for the creation and performance of new work. For Keigwin, there's no greater gift than a full month in the theater with his dancers and permission to be uncertain about the outcome of their creative process.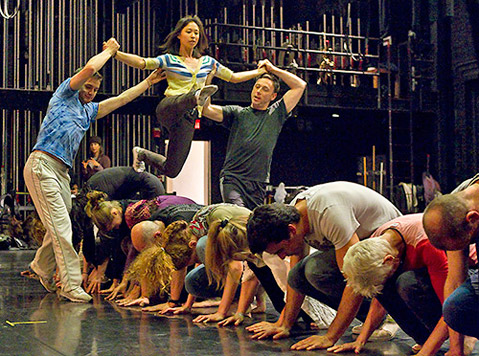 By Courtesy Photo