Think of the Lobero Theatre as the Fred Astaire of Santa Barbara venues — it specializes in making beautiful and difficult things look deceptively easy. Whether it's the warm, relaxed presence of David Asbell, the Lobero's executive director and our town's most affable master of ceremonies, or the personable, intimate manner of such staff members as Jim Dougherty, development director; Angie Bertucci, marketing and communication officer; Genevieve Bierman, box office manager; and Holly Chadwin, executive assistant; or the steady, immaculate professionalism of Todd Jared, the theater's technical director, the Lobero is that rare organization that flows along as though it ran itself.
But, of course, as with even the great Fred Astaire, that perception is far from the truth. Behind every one of the countless memorable shows that go on there, from the steely intelligence and virtuosity of a CAMA Masterseries recital to the get-down funk of a Lobero Live roots-music house party, there's an extraordinary array of tasks, big and small, simple and complex, pleasurable and maddening, that must be completed before the show can go on. Generally though, we in the audience never see that, because that's the Lobero way — never let them see you sweat.
Tomorrow, on Friday, February 22, the Lobero will celebrate its 140th birthday with another seemingly effortless little get-together — just cocktails and snacks for a few hundred of the theater's closest friends. In addition to this birthday bash, however, this year the Lobero will also offer the opportunity, through a campaign called Encore Lobero, for members of the community to join the team that makes this great institution possible. After several years of planning, and after having raised more than $5 million silently toward the task, the Lobero will be appealing to the general public to help close the last million-dollar gap in its fund to finance a major six-month renovation beginning in June. It's the first such renovation for the theater in decades and one that will conclude with a brilliant reopening in late 2013.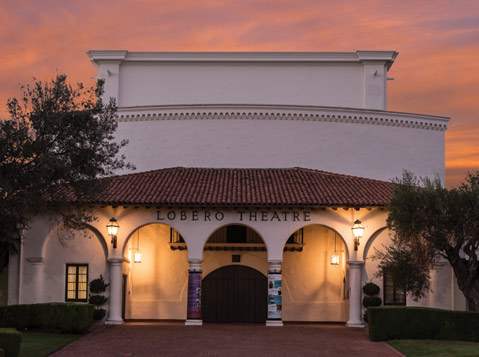 By David Bazemore