NICE SHOT: Music has long been about the next big thing: who's hip, who's hot, who's up-and-coming — and who can find them before anyone else does. All cool points aside, though, sometimes it's nice (not to mention easy) to fall back on the tried-and-true classics. Over the course of the next week, Santa Barbara is getting its fill of flashback favorites, starting this Sunday, June 9, with Cheap Trick and Pat Benatar at the Santa Barbara Bowl.
Say what you will about the 1980s — and all the poor fashion/music/hairstyle choices that came with it — but Benatar still holds up as one of the most rocking women of her time. She was stunning and saucy and could belt out a tune with that perfect balance of ferociousness and femininity. It's precisely why "Hit Me with Your Best Shot" is still one of the all-time best karaoke jams ever created. (No, really.) Sing-alongs aside, though, Benatar's got a résumé that few can touch, like 12 studio albums, including back-to-back multiplatinum-selling blockbusters Crimes of Passion (1980) and Precious Time (1981). And she's still going strong. Catch her live with guitarist and longtime collaborator Neil "Spyder" Giraldo. Oh yeah, and Cheap Trick plays, too.
The show starts at 6:30 p.m. Call (805) 962-7411 or visit sbbowl.com for tickets and info.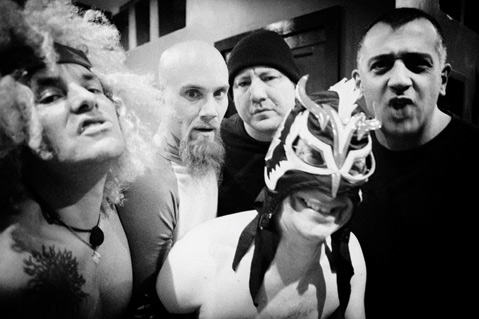 Electric Sex Enterprises