This Memorial Day weekend the California Highway Patrol will begin new Measure A funded safety and enforcement patrols on Highway 166 East.
---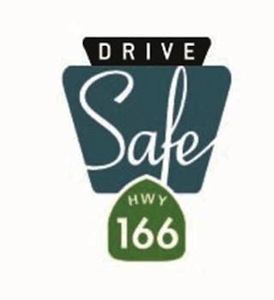 SBCAG
The Santa Barbara County Association Board of Directors approved the Measure A funds to support these additional CHP patrols on Highway 166 in March of this year. The Measure A Investment Plan, approved by 79% of County voters in 2008 included $3 million for safety improvements on Highway 166.
This additional patrol effort is a two-year pilot program designed to decrease accidents on Highway 166 through increased CHP presence. The additional funds will increase CHP patrol capability during holiday and peak summer periods. Increased enforcement has proven to be successful in the past to address unsafe passing and speeding on Highway 166. The pilot program will also include additional commercial vehicle enforcement.
SBCAG's Executive Director Jim Kemp said "SBCAG is investing Measure A funds to improve safety on Highway 166. With the busy Memorial Day weekend approaching we'd like to let motorists know there will be increased CHP patrols on Highway 166 to reduce accidents and improve safety. The safest way to travel on this Highway is to follow the speed limit and avoid unsafe passing."