Dance Club
Wildcat Lounge
15 W. Ortega St., 962-7970
"What makes the WC popular?" asked owner Bob Stout, rhetorically. "Our staff. It's kind of like the Santa Barbara Zoo — a little wild and very diverse. What people should know about the Kitty? Our farm-to-bar happy hour every Tuesday with Patrick Reynolds is our best-kept secret. Fun fact? Katy Perry penned her hit "Last Friday Night" after partying at the Kitty — and it was a Friday night. There are some great clubs downtown, and I think that pushes us constantly to try and give our customers more. And at the end of the day, everybody looks great under red lights."
FINALIST: EOS LOUNGE
Place to Hear Live Music
SOhO Restaurant & Music Club
1221 State St., 962-7776
Regular schedule for the month at time of writing: indie rock; a night of campy television shows; a troupe of veteran edgy Santa Barbara jazz performers; a night of wine tasting and jazz; the lead singer from Toad the Wet Sprocket; a band of hot women rockers, all of whom have grown up children; and much, much more. The couple who started running SOhO a long time ago pledged themselves to insanely brilliant eclecticism. What we got was a club you could attend nearly any night of the month and see and hear something crazy good. And they beat out a lot of much bigger venues, too.
FINALIST: SANTA BARBARA BOWL
Gallery
Sullivan Goss – An American Gallery
7 E. Anapamu St., 730-1460
Subtitled "An American Gallery," Frank Goss's gradual expansion from art bookstore to small gallery to major force in S.B.'s art world can be experienced easily on any First Thursday of the month when most of the galleries are open serving wine and chatting. Sullivan Goss is always mobbed, and the café — also a cultural center of town — doesn't have anything to do with the crowds. The art is mainly representational, contemporary sometimes, but mostly from the respected ranks of early and mid-20th century artists. Goss is warm, welcoming, and discerning of eye. People go there because it's always a pleasure and sometimes exciting.
FINALIST: WATERHOUSE GALLERY
Museum
Santa Barbara Museum of Art
1130 State St., 963-4364
"We once again feel extremely honored to receive this acknowledgement from The Santa Barbara Independent's readers and the larger community," said museum director Larry Feinberg. "We are so glad that the community appreciates and takes advantage of what the museum has to offer, has become very involved in our various education programs, and has been particularly responsive to the exhibitions that we have presented over the past year. We hope that they will enjoy the exciting, upcoming John Divola photography show and that of the works of the great 19th-century French master Eugène Delacroix."
FINALIST: SANTA BARBARA MUSEUM OF NATURAL HISTORY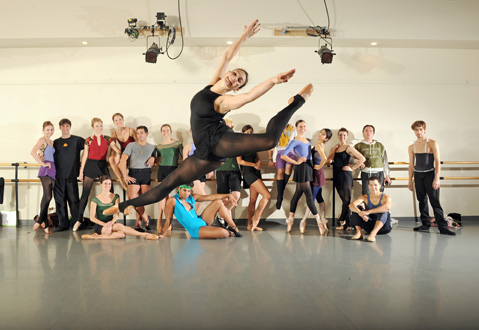 By Paul Wellman