Toy Store
Kernohan's Toys
Two locations
"We're very happy we won," said Greg Brinser, who co-owns this Santa Barbara institution with his wife Gretchen, buying it seven years ago from the Kernohan family. "We're happy to be afloat in this economy." His wife does most of the buying for the store that tries to balance the kind of toys that help kids master the universe around them, with the other kind of toys that help kids stay childishly alive.
FINALIST: CHICKEN LITTLE
Daycare Facility
Discoveries Learning Center
4519 Hollister Ave., 683-3001
"We have a sense of fun and a sense of community," explained director Sophia Chang. "And it's a great community of teachers, parents, and children," she said of Discoveries' mission, which is based on the theories of Eric Nelson, stressing outdoor activities enriched with educational vitamins. "We're the only daycare facility accredited by the National Association for the Education of Young Children," said Chang.
FINALIST: ORFALEA FAMILY CHILDREN'S CENTER
Children's Clothing Store
Peanuts Maternity & Kids
9 E. Figueroa St., 618-1640
Owner Nicki Zuchowicz Horne wants people to know where she's from. "I'm a local," she said. "I went to Peabody school and Santa Barbara High." But the reason she and her expertly staffed store wins is a lot more basic than that. "We care; people can tell that when they come in. We listen very carefully and give very individualized help." The other thing people never guess is that the store has both new clothes and consignment goodies. For parents who don't get a lot of hand-me-downs, it's the next best thing.
FINALIST: CHICKEN LITTLE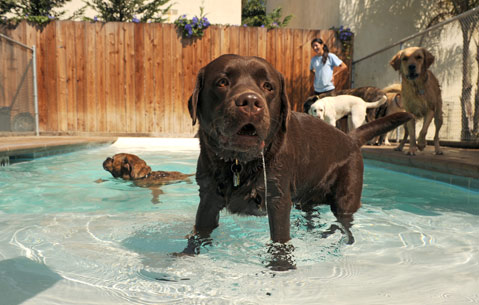 By Paul Wellman