It's another beautiful fall in Santa Barbara. Clear sunny warm days that are even hot enough that my cycling buddies are muttering, "It's too hot." In most parts of the country cyclists are getting ready for their last rides of the season. Nostalgically reviewing their sweetest summers accomplishments, they are planning winter upgrades to their bikes or making promises about daily trips to the gym to stay in shape. In Santa Barbara, the endless summer is just beginning.
Fall is also the time for the Jewish New Year. There is a lovely Passover tradition where you dip slices of apple in honey and wish sweetness for the friends, family, and supporters in your life. This column is dedicated to some old and new friends who I wished sweetness to in the coming year. They are truly good people who give of themselves to enable the dreams of others. They do that by volunteering their time and energy to two annual group bicycle rides that will challenge your body and spirit.
The Santa Barbara Century is a 100-mile long ride that will challenge your body as it climbs over 9,600 feet. The ride hits all the epic and steep climbs in the area including Toro Canyon, Ladera Lane, Gibraltar Rd. Camino Cielo, and Painted Cave. The Tour de Cure is a ride to celebrate those cyclists who must conquer their own body's challenges before they roll. It's a ride to support everyone who lives with diabetes and is working for a cure.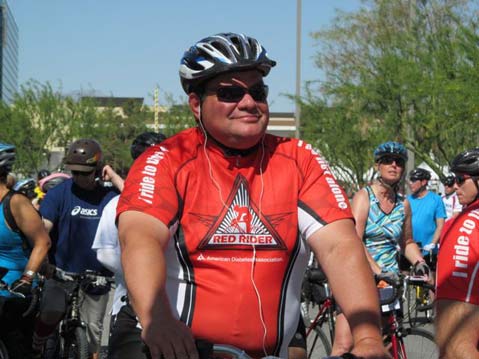 By Courtesy Photo