On December 28, 2013, the Endangered Species Act (ESA) turned 40 years old, and contemporary supporters of the bipartisan measure signed by President Richard Nixon in 1973 credit the law with recovering 31 species from the brink of extinction and further protecting another 2,000-plus or so plants and animals from what may have been utter doom. But what seemed like a great idea 40 years ago has also turned into one of the country's most divisive pieces of legislation, quite often pitting landowners and business interests against the will of environmentalists and the public at large — and sometimes pitting environmentalists against that very same public when protecting species comes at the expense of regional economies.
Altogether, the ESA now sits at the core of America's philo- sophical divide, which — in admittedly simplistic, extreme terms —ponders this question: Do we protect the Earth at all costs with greater resulting hassles for humankind, or do we enable humankind to thrive at every possible turn, at the expense of the Earth and the rest of its inhabitants?
One of the foremost authorities on how this situation came to be is UCSB's Peter Alagona, an environmental historian who teaches the popular intro class to environmental studies, among other undergrad and upper division courses. Having become fascinated with the plight of endangered species as a kid — and exploring that interest at Northwestern, UCSB, UCLA, Harvard, and Stanford — Alagona has been researching the evolution of the ESA for the better part of a decade. In May 2013, he published his first book, After the Grizzly: Endangered Species and the Politics of Place in California, focusing on the individual sagas of the Delta smelt, desert tortoise, San Joaquin kit fox, and California condor to evaluate the successes and failures of the ESA, 40 years in.
Though Alagona's book examines the myriad and complicated issues in depth, his conclusion is crystal clear: "The take-home message is that the Endangered Species Act has done a really good job of preventing extinctions, but it's done a really poor job pro- moting the recovery of species that are on the list." He answered a lot more of my questions during a couple of conversations last year, and what follows is an edited version of our talks.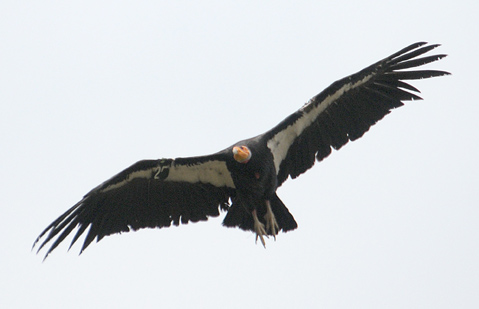 By Paul Wellman (file)