I'm a Santa Barbara native — born at Cottage Hospital, grew up on the Westside, off Mission Street — but in 2013, I spent half of the year traveling around the world in search of new experiences that the "Santa Barbara Bubble" couldn't provide. I sold nearly all of my possessions and used my savings to buy a round-the-world plane ticket, which took me to 13 countries covering five continents. Brazil was one of those 13 countries.
When my plane touched down in LAX last November, marking the end of my massive six-month journey, I decided to take on a new challenge: complete assimilation. So I moved back in with my parents and spent every day from November 9 to February 21 planning my move to Rio de Janeiro. I got certified to teach English as a foreign language, studied Brazilian Portuguese with Rosetta Stone, and donated the little I had left.
Four months later, I am living in a small apartment one block away from Ipanema beach, working as an English teacher and freelance journalist. With World Cup now exploding all around me, my next mission is to share what it's like for a Santa Barbarian to witness the Brazilian way of life in Rio.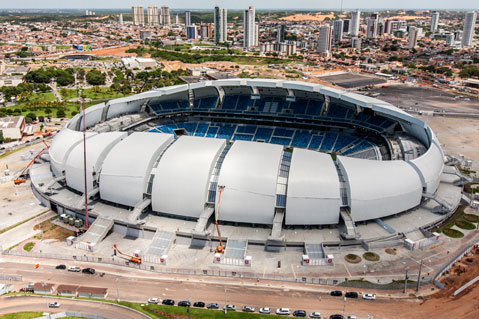 By Courtesy Photo