School may be out for summer, but a passionate debate about teacher tenure is still in session. Last week, a Los Angeles Superior Court judge struck down job-protection laws deeply embedded in public education.
Beginning in late January, the trial saw two months of mixed testimonies. The plaintiffs argued that five statutes protecting K-12 teacher jobs are cumbersome, handcuff superintendents, and deny students access to equitable education. On the opposing end, attorneys for the State of California and its teachers' union argued that the lawsuit brought forward by nine student plaintiffs was a misguided attack that does not address systemic problems that plague public schools.
Though the ruling in Vergara v. California has not yet taken effect and will likely be hashed out in an appeal, the groundbreaking verdict has riled up educators and politicians and resumed an age-old discussion. At the crux of Judge Rolf Treu's decision is the notion that the worst teachers are unduly situated in schools serving underrepresented pupils. Treu cited evidence that 1-3 percent of California's 275,000 tenured teachers are "grossly ineffective"; California is one of only five states with a probationary period of two years or less and one of 10 states that works on a "last in, first out" principle; the entire dismissal process takes two to 10 years and can cost hundreds of thousands of dollars; additionally, all public employees are still protected by "Skelly Rights," which requires a pre-disciplinary hearing before termination.
Contrary to popular belief, it's not impossible to fire tenured teachers, but the dismissal process is rarely completed. A number of off-the-record interviews indicated that perhaps just one teacher had been successfully terminated in the last several years in Santa Barbara. "You get gun-shy," said Unified School District Boardmember Ed Heron. "It is just too costly and timely. So it happens in other ways ​— ​encourage people to retire or resign their position." For Santa Barbara teachers, the dismissal process begins by being referred to Peer Assistance and Review (PAR), which is a coaching program that many districts pay for. Approximately five teachers are referred to PAR annually, according to Margaret Christensen, director of Human Resources.
But teachers' union leaders across the country have scorned the judge's decision, contending that the plaintiffs are actually fronts for Silicon Valley bigwigs, who, despite scarce classroom experience, seek to privatize education. "The union is not here to protect bad teachers," said Santa Barbara Teachers Association President John Houchin. "Every two years, teachers are evaluated for performance, based on six teaching standards."
Reaction to the decision has united traditional political foes ​— ​conservatives who have long bashed the premise of public-employee unions and social-justice activists who advocate for minority communities. Treu stated that the ruling does not seek to address the issue's political aspects but focuses on the legal ones, and may require state legislators to start writing new laws if upheld.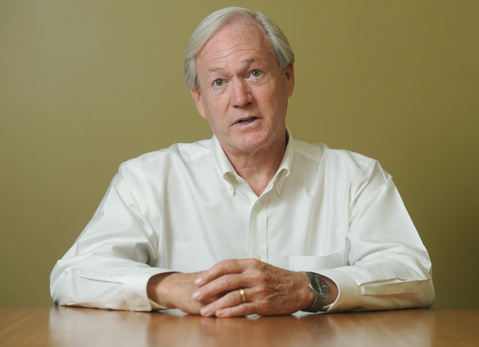 By Paul Wellman