The pink cap has been replaced by graying hair, giving Karch Kiraly a serious look that befits his moniker in the volleyball world — "The Computer" — even more now than when he was playing.
Kiraly, beginning his second full season as head coach of the U.S. women's national team, has concocted a plan to take the program one significant notch higher than its best showings in more than 50 years of international competition: three silver medals and a bronze in the Olympic Games; two silvers and two bronzes in the World Championships; and a silver and two bronzes in the World Cup.
"No gold," said Kiraly, who won nothing but gold in his three Olympic appearances: in 1984 and 1988 with the U.S. men's indoor team, and in 1996 on the Atlanta beach. Kiraly, 53, was the women's assistant coach when they lost to Brazil in the gold-medal match of the 2012 London games, a repeat of the Brazilians' victory in the 2008 final in Beijing. In the two Olympics before that, Brazil knocked the Americans out of medal contention.
The 2016 Olympics will be in Rio de Janeiro, and Kiraly is eager to turn adversity into advantage. "I can't imagine a more perfect place to make history against the team that ended our last four Olympics," he said. He cited the hostility of South American crowds — "They bombard you with eggs, tomatoes, oranges, D-cell batteries" — as a motivating factor. "There's nothing better than shutting them down."
Brazil and the U.S.— the No. 1 and No. 2 teams in current world women's volleyball rankings — will be firing plenty of salvos at each other before 2016. This summer, they are scheduled to play a four-match series known as the U.S.A. Volleyball Cup. The first two matches will take place within driving distance of Santa Barbara — on Saturday, July 5, at UC Irvine's Bren Events Center, and Sunday, July 6, at USC's Galen Center. They will play twice more in Hawai'i. The year's major event will be the FIVB World Championships in Italy.
Almost 30 women made their 2014 debut in U.S.A. uniforms last Friday at the SBCC Sports Pavilion. They were divided into red and blue teams that played six sets of volleyball — each side winning three — under the watchful eyes of Kiraly, his coaching staff, and several hundred spectators in his hometown.
"I know this gym well," Kiraly said during a chalk talk with a cluster of fans before the exhibition. "My buddies and I used to break in." They'd play volleyball until somebody kicked them out. He fondly recalled taking lessons from his father, Las, at East Beach and playing for hours on end with his friends. He said their unstructured play, "a lost art," was an enjoyable way to learn the game. "I was lucky," he said. "I grew up when there were no video games and no club volleyball. I'd go outside and play."
Now he's coaching the nation's best women players. They were All-Americans in college — including Dos Pueblos High graduate Carly Wopat, who did not suit up last week because she was still taking classes at Stanford — and most of them spend October to May playing in professional leagues overseas. Kiraly wants to nurture their love of the game and instill a "growth mindset," a concept he gleaned from the work of Stanford psychologist Carol Dweck. That mindset arises from the realization that one can always improve, and to do so entails taking risks. "We should make mistakes at least one-third of the time if we're operating at the edge of our ability," Kiraly maintained. "If you don't make mistakes, you're not learning."
A positive frame of mind is essential, he added. Negative thinking results in the kind of body language that befouls a team effort. "If I'm thinking I suck," Kiraly said, "I'd better make some adjustments." If they take this volleyball icon's words to heart, the players that make the next U.S. Olympic women's volleyball team will be well adjusted and ready to roll in Brazil.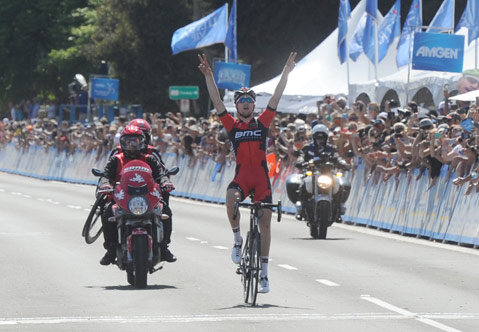 By Paul Wellman