Coffee House
The French Press
Two locations
Julia Mayer and her husband, Todd Stewart, own the places and call the whole thing their "American dream." Truth is, there were a number of  dreamy hipster coffee places over the years with their own lines of beans and sweets, but none of them ever seemed to break big past the bohemians who gathered at their siren coffee cry — places like Borsodi's or Roma or even (for those with ancient memories) the Noctambulist. The French Press somehow transcends the beatnik Sugar Shack vibe, while maintaining a winsome, cool-guy façade. Mostly it's the baristas who seem the right combo of unflappable and attentive. The coffee isn't cheap, especially the namesake drink, but the caffeine is attractively zippy, and the joints have just the right ambience, comfortable and business-y enough so that everybody wants to go there. 
FINALIST: STARBUCKS
Tea Selection
Vices & Spices
3558 State St., 687-7196
If you grew up in the Earth Shoe era, prepare yourself for a shock. Vices & Spices is 39 years old. Don't even calculate what that makes you. Blue Booth can testify to the once-alternative store's ultimate acceptance by the whole town. "I'm the founder," he said. But then as now, it wasn't hippie magic that made the place great. "We have such a variety of teas from all over the place—coffees, too," said Booth, whose current favorite is a tea called coconut pouchong. "But we always did things a little different, like the gifts we sell. We're very happy to win, and we don't take it lightly after all these years," he said.
FINALIST: THE COFFEE BEAN & TEA LEAF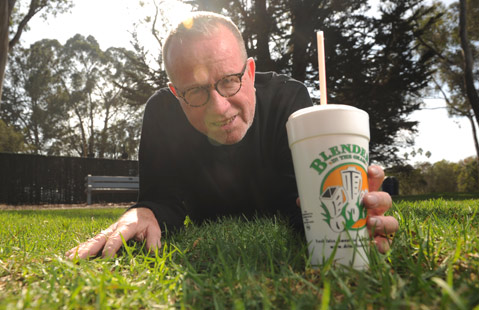 By Paul Wellman