The year was 1991, and if you were a kid between the ages of 10 and 17, you were probably watching Clarissa Explains It All. As one of the first wave of Nickelodeon-branded sitcoms, Clarissa was a lot like the network she belonged to: kooky, flashily dressed, and, in hindsight, way ahead of her time. The show, which went on for five glorious seasons, revolved around Melissa Joan Hart's Clarissa, a highly loveable, refreshingly sarcastic, and slightly overreactive young teen as she navigated through life's major problems (i.e. blind dates, driving, and an incorrigible younger brother).
This Friday, Clarissa's creator (and Santa Barbara Independent contributing writer) Mitchell Kriegman heads to Isla Vista Theater as part of the Magic Lantern film series, where he'll screen clips from the show, field audience questions, and talk about the ins and outs of creating a sitcom.
Last week, we sat down with Kriegman to discuss the event, as well as Clarissa's fabled origin story.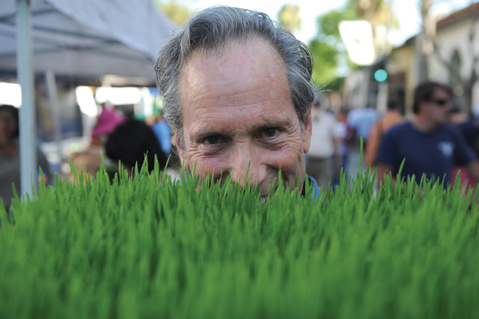 By Paul Wellman (file)