What if I told you there is a golf school very different from the others? This one actually wants you to learn how to enjoy golf. They want you to leave their three-day session and be able to coach yourself. They even hope that you can apply what you take in to other parts of life. This is the goal of Extraordinary Golf, and its instructors run most of their programs up north at Carmel Valley Ranch or to the south at The Golf Club at Tierra Lago in Indio.
Founder Fred Shoemaker
Extraordinary Golf is the creation of Fred Shoemaker, a former UCSB golfer who started his golf-teaching career right in Santa Barbara. From his early days, Shoemaker was looking for more meaning in golf. This led him to question the culture of golf and the way it was being taught. Through the years he has continued to develop a truly pioneering way of coaching golf.
Shoemaker is at the top of his game, and anyone can share in this by attending a three-day session at Extraordinary Golf. I have known him for 15 years now and marvel at the continued enthusiasm that he brings to his profession each day. His soft-spoken yet right-to-the-point approach is rarely seen these days and reminds me of the great Harvey Penick. The longtime Austin Country Club teaching pro mentored Ben Crenshaw and Tom Kite and later authored The Little Red Book.
Shoemaker has two books to his credit, and they are both gems. Extraordinary Golf is an introduction to his method and how he got there. Extraordinary Putting goes into detail on the kinds of drills you would see used at a three-day session. The drills and ideas in this book are not just for putting and could be applied to all areas of the game.
Visionary Approach
What sets Extraordinary Golf apart? Most all golf schools are set up like this: A lead instructor, with some notoriety, videos each student, comes up with tips to get better, and then delegates the student to an underling for three frustrating days of ball beating. For the most part, students get a little bit better, mostly due to the intense practice during the school; then it wears off very quickly after the return home.
At Extraordinary Golf, the instructors emphasize ways of coaching that allow you to teach yourself when you get home. A big part of their message is to give you a path to reduce frustration and enjoy the game more. Many of the things they cover can be applied to everyday life and not just golf.
The Locations
Fred Shoemaker runs his schools at some of the most scenic locations in the world. These relaxed settings are ideal to take in this new thought-provoking method. Home base for Extraordinary Golf is Carmel Valley Ranch. This private golf club also has a luxury hotel woven into the oak-studded hills above. In the winter months, Extraordinary Golf goes to The Golf Club at Tierra Lago, just outside of Indio. This is one of the best facilities in the desert with 36 holes and virtually no homes in sight. Other locations include Bandon Dunes in Oregon and the Chechessee Creek Club in South Carolina. For complete details visit ExtraordinaryGolf.com.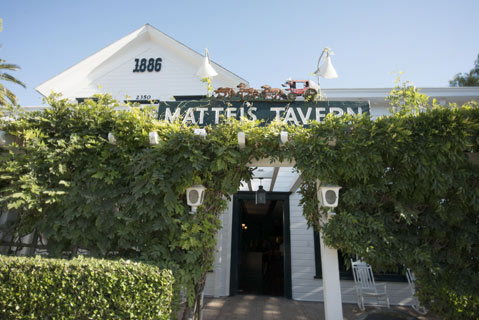 By Courtesy Photo