The county supervisors didn't exactly say "no" to Laura's Law at this Tuesday's meeting; instead, they said "not yet." But to supporters of the measure — which would authorize judges to order the most service-resistant mentally ill people into psychiatric treatment — it may have seemed like the same thing.
Tuesday's vote marked the third time the supervisors have passed on adopting Laura's Law since the bill was first made law by the State Legislature in 2002. Although the final vote was unanimous, the debate on both sides was uncommonly compelling and suspenseful; prior to the ceremonial final vote, the supervisors were narrowly split 3-2 on how best to proceed.
Leading the charge in favor of Laura's Law — named after a 19-year-old, former high school valedictorian who was shot to death by a mentally ill man — was District Attorney Joyce Dudley and 3rd District Supervisor Doreen Farr. They cited as their inspiration the deadly carnage inflicted by Elliot Rodger throughout Isla Vista last May.
Dudley and Farr were backed unanimously by the Santa Barbara County Mental Health Commission as well as 12 mental health advocates — mostly mothers — many of whom testified movingly about the challenges they faced raising seriously mentally ill children. Normally such a gathering would have constituted the proverbial irresistible force in Santa Barbara politics. But leading the resistance to the measure was Alice Gleghorn, a formidable, no-nonsense, certified rock star in the field of mental health.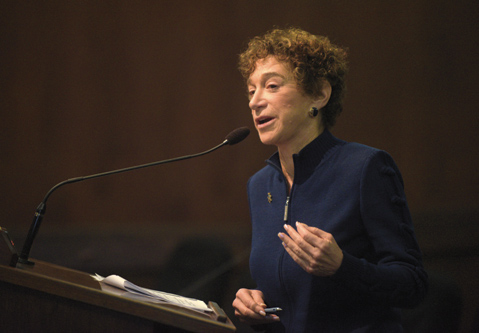 By Paul Wellman