There's scant agreement about anything surrounding the murder of Marilyn Pharis, a 64-year-old Vandenberg worker and Santa Maria resident, except for the savage way she was done in. About 10 a.m., July 24, two men broke into Pharis's Dejoy Street home, raped and strangled her, and then beat her with a hammer. When they were done, both of Pharis's eye sockets had been shattered and her neck broken. She would not die, however, for another eight days.
One of the two men since arrested and charged with rape, torture, and murder ​— ​Victor Martinez ​— ​is an undocumented Mexican immigrant. Santa Maria Police Chief Ralph Martin stated Martinez had been arrested in the past 15 months no fewer than six times. Martinez walked out of County Jail most recently just four days before allegedly killing Pharis, a crime for which he has pleaded not guilty.
Given this incendiary trajectory, Martinez has emerged as Santa Barbara County's poster child for the intensely anti-immigrant jeremiads called forth by presidential candidate Donald Trump. Fox commentator Bill O'Reilly has seized upon Martinez as Exhibit A for everything that's wrong with President Barack Obama's immigration policy. This week, no less a personage than crime show host Nancy Grace exhorted viewers to call Santa Barbara District Attorney Joyce Dudley to express their outrage and displeasure. Grace posted the DA's phone number on the screen.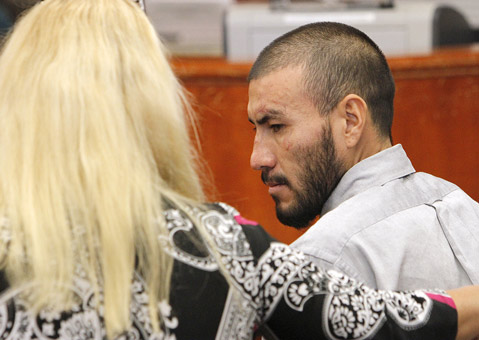 Daniel Dreifuss, Santa Maria Times