Years ago I made a short journey to the North Island of New Zealand. If you want to know what it is like, you need not go any further than Morro Bay. The views, the nature, and the unspoiled feel of this coastal gem are exactly what New Zealand offers. From the Morro Bay Golf Course the vistas are incredible, stretching across the peaceful bay to Los Osos and miles of oceanfront sand dunes.
The Town
I have been going to Morro Bay since I was a kid, and it has not changed much. How many places can you say that about? Most visitors spend their time here taking in great seafood, like at Giovanni's Market with its outdoor dining service to go. Or they walk around looking for souvenirs at the many shops. Often they are on the way to or from Hearst Castle and just making a short stop.
Morro Bay is actually worth a trip of its own. Morro Rock is a must-see with the rugged Cayucos coastline on its north side. On the southern side is the calm inlet leading into this quaint fishing village, which is always full of sea otters quite happy to have found their way here. The more adventurous traveler might want to rent a kayak and take in the bay itself. The waters are very calm most of the time, especially in the morning. This way you could make it over to the pristine sand dunes of Morro Bay State Park. Check out The Kayak Shack ([805] 772-8796) or Rock Kayak ([805] 772-2906).
The Course
Morro Bay Golf Course is a great place to spend the day. This classic 18-hole layout has two very distinct nines. The front is fairly hilly, rising up from the clubhouse to the top of the hill with stunning views of the entire area unfolding. The back nine is probably a better layout and still offers plenty of vistas of the bay with Los Osos in the background. The scenery reminds me of the journey I took to the north from Auckland to Kauri Cliffs on the west coast of New Zealand. Along the way we visited several towns with scenic golf courses, but none more scenic than right here at Morro Bay.
The dry conditions mean clear skies and more likelihood that you will be treated to the wonderful views here. The Morro Bay Golf Course is in great condition, including the greens that are difficult to read. Over the years the greens have settled, with the severe slopes making for some serious undulations. Every putt breaks a little more than you think in the direction of the bay.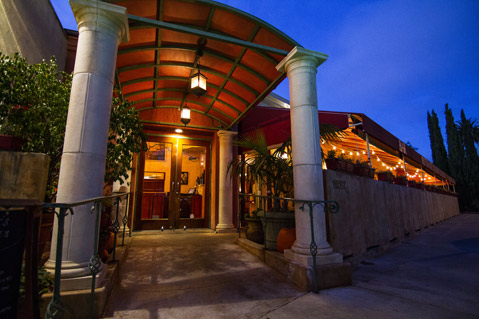 By Courtesy Photo