Palm Springs was the original Desert destination and is still very attractive after a three-hour drive in, as it is the first community you come to. Within a few blocks of your arrival here sits the Riviera Hotel and Spa made popular by the "Rat Pack" in the early '60's. Noble House Hotels has restored this famous landmark to its original grandeur, and it is well worth a look.
The Start
The Hollywood crowd immediately flocked to the Riviera upon its opening in 1959. The innovative wheel-shaped design of the property drew all guests to the middle and its pool, lounge, and restaurant. It was this area that drew the attention as Sinatra, Dean Martin, and Elvis lounged by the pool at its Presidential Suite. The view of the mountains from poolside was used in many films.
The Riviera's Mediterranean Room drew Palm Springs elite to hear the likes of Desi Arnaz, Raquel Welch, and Bob Hope perform. Sonny and Cher were regulars as well and started their popular tennis tournament here.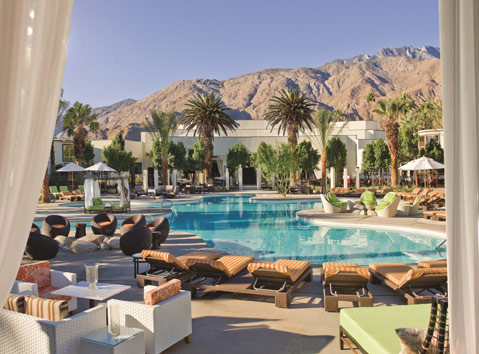 By Courtesy Photo