My fellow columnist Vic Cox previously wrote about the community resistance to the new California Highway Patrol location, and the following is an interview with Robert Miller, who has been instrumental in organizing the Westside Goleta Coalition, Goleta's newest neighborhood association. A trial lawyer affiliated with a national law firm, Robert Miller moved to Goleta about 16 months ago.
Tell us about the Westside Goleta Coalition and how it got started.
A month or two ago I heard from our neighbors that a CHP facility was proposed to be built across the street from our residence at The Hideaway [across Hollister from Sandpiper Golf Club.] They heard that the state had held a meeting at the Ellwood Elementary School a few days earlier to discuss the proposed development. We were alarmed that no one in our neighborhood had been notified about the meeting and even more concerned about what we later learned about the project.
I reviewed a copy of a Power Point presentation from the school meeting. It provided little significant information, other than that the state had selected the site and that an Environmental Impact Report (EIR) was expected to be issued this fall. The deadline for submission of comments on the project was May 8, about a week after we first heard about it. That deadline really got us going, so several of us decided we needed to organize and oppose the project.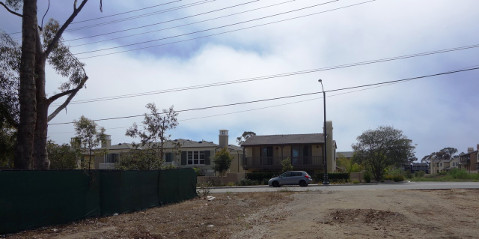 George Relles