Longtime caterer Peg Ivy's savory Southern accent sounds authentically sweet when she talks about anything — from her Alabama upbringing, early escape to California, and initial accounting career to the many recipes she's now sharing with the world in A Dash of Southern, the deliciously rendered cookbook she self-published earlier this year.
Personally engaging and creatively instructive, the book, which has been in the slow works for about a decade, is much like a conversation with Ivy, who moved to the Santa Ynez Valley in 1980 and started her catering business in 1985. With the support of two photographers, Ivy did all of the styling herself — in fact, she fired a hired stylist early on when he tried to garnish one recipe with a weed — and the featured table settings and linens are all her own.
What follows is a condensed and edited version of the conversation I had with Ivy last month, along with some of her favorite dishes.
How'd you come to California? I visited California while I was playing alto sax in the high school band, and we won the national championships. I had a teenage marriage that fell apart, so I came here as a young girl to get away from the South and start over.
Why did you turn a successful accounting career into catering? I did some menus for our corporate events, and they asked me to cater. I found out that they liked my food a lot. It didn't matter that I got them through a wonderful audit. It was getting them the wonderful food.
What defines your Southern cooking? It's not really Southern cooking. I may have given the wrong impression. There's a few Southern dishes that are my family classics, but there is not a sweet potato pie or fried chicken. It's more recipes from my catering. Everyone says it is really Southern Californian.
Did you eat well growing up? My whole life we were very poor, but we ate like royalty because our food was so wonderful. Feasts like you have on Thanksgiving? We had those all the time. Everyone is having a good time around food, and that's why I loved catering so much.
How do you use recipe books? I've got a large collection. When I want to be creative and not stagnant, but I can't quite put my finger on it, I'll start going through my cookbooks and reading the Internet to get an idea.
How did you learn to cook? I was taught to cook without cookbooks and without measuring spoons and measuring cups. We did it by taste. Everyone came to our house to eat because my mom's food tasted so good. With my staff, I will not let them take something out to serve or create something until they taste it. You're really developing your palate when you do that.
How should people use your cookbook? I hope people will read my recipes and take ownership of them. If you don't have this particular herb or spice, or you're not fond of it, switch it out with something that you love and create your own dish.
Why do this book now? I did this as legacy for my daughters. When I'm gone, my girls, my grandchildren, my friends, and my neighbors can always come to Peg's table because it's in this book.
Does the Santa Ynez Valley resonate for a native Southern lady? I love it, honey! The rolling-hills landscape with the horse farms and the vineyards and the farmlands — that speaks to me. I like the quietness and the peacefulness.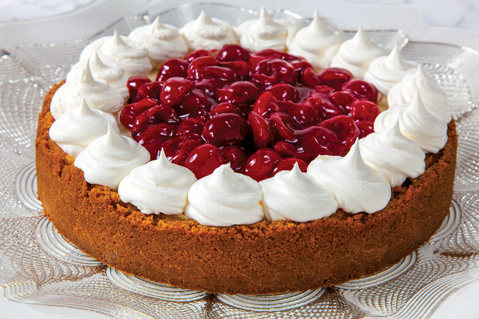 By Courtesy Photo