Author's Note: This story was originally written for The Independent in June 2008, but after communicatiing with the family and realizing how much the impact of Jackson's death had both on his mother and the friend who was on the trip with him, I decided not to publish it at that time. Enough time has passed that I think it is important to share it with those who know, love, and visit the Santa Barbara backcountry often.
A Weekend at the Schoolhouse
If anything, the temperatures were on a downward trend in the Santa Barbara area when two local men headed out for a backpack trip in the San Rafael Wilderness on Friday, June 6. The forecast was for a high in the mid 80s that day with temperatures closer to the low 70s for the weekend — perfect for hiking in the backcountry it seemed.
The two friends, Jackson and Devin planned to be out for two days. On Friday they headed downstream from Nira Camp, their goal a historic camp known as Manzana Schoolhouse located at the confluence of the Manzana and Sisquoc River.
The area had only re-opened recently in early April after being closed due to impacts from last year's Zaca Fire. While the fire had burned across the Manzana and then east along the flanks of the almost vertical cliffs of Hurricane Deck, much of the Manzana itself had been spared from the fire.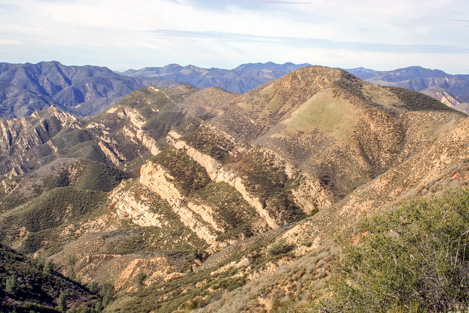 By Ray Ford