Though we love the outdoors, Santa Barbarans are quick to sacrifice sunshine time to head inside for a great bite of food. And we've never enjoyed more ways to fill our bellies than today, with options ranging from inventively creative to inspiringly authentic.
In 2010, The Santa Barbara Independent started celebrating this bounty of cuisine by launching the Foodie Awards, which shine a light every fall on the people and places cultivating this culture. This week's issue also kicks off the month-long ode to Santa Barbara's dining and drinking scene known as Epicure.SB. See epicuresb.com for a full list of events.
This year, for our sixth annual Foodie Awards, we celebrate the usually varied slate of establishments, including "The Izzy" Lifetime Achievement Award, named after Isidoro Gonzalez of La Super-Rica fame and this year going to Paradise Café. But to satisfy your intellectual hunger, as well, we're also diving a bit deeper into one particular chef's story and also focusing on a company that's connecting restaurants to the regionally grown produce that diners crave.
All of the awards will be presented at the Wine Cask on Monday, October 5, at 5:30 p.m., so please join us for the brief ceremony.
• The Cook's Cook Award: Chef Justin West of Julienne and Wildwood: Click here for the feature by Mitchell Kriegman on this chef's past, present, and future.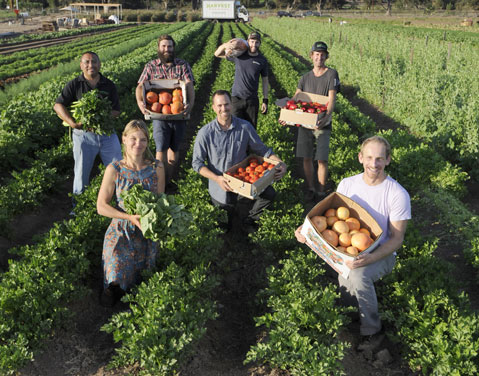 By Paul Wellman