The Sheriff's Compliance Response Team arrested three probation-violators Monday in Santa Maria. Twin brothers Marco Pacheco and Miguel Pacheco, 26, were apprehended in a house located in the 1300 block of Yale Avenue, said Sheriff's Office spokesperson Kelly Hoover in a prepared statement.
Found "hiding in the attic," Marco was booked into North County jail for breaking his probation and allegedly being a felon in possession of ammunition. Miguel was arrested at the same house on two outstanding probation warrants, said Hoover in the Sheriff's Office release.
Photo Gallery
Santa Maria Probation Sweep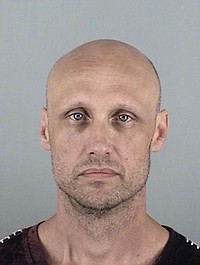 Searching the Yale Avenue residence, authorities found an inert military-training grenade, three grams of methamphetamine, a modified AR-15 airsoft rifle that was painted to appear real, several knives, and two airsoft handguns. Law enforcement officials requested additional charges against Marco for being a gang member in possession of meth and a replica grenade, as well as modifying an imitation firearm to make it appear real.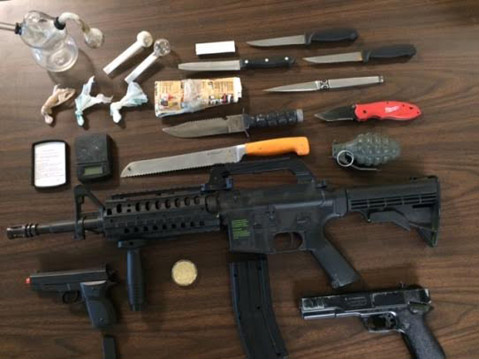 SBCSO