The unusual rock, a mixture of metallic and matte material yellowish in hue, was found in the barren arctic tundra of northeastern Russia and stored for decades in a geology museum in Florence. In 2008, an Italian mineralogist named Luca Bindi was sufficiently intrigued by it to ship the specimen to Paul Steinhardt, the director of the Princeton Center for Theoretical Science, who called upon his colleague Lincoln Hollister to help analyze it.
A renowned expert on the origin and formation of rocks, the initially skeptical Hollister determined that this one had an extraordinary geochemistry, hinting of extreme and hitherto unknown processes occurring in the solar system 4.5 billion years ago. The International Mineralogical Association has recently christened the mineral "hollisterite" in Lincoln's honor, and a fitting honor it is. Like its namesake, it is unique, formed naturally, and helps expand the frontiers of knowledge.
The Hollister name is a familiar one in Santa Barbara. Lincoln is a great-grandson of Colonel W.W. Hollister, the rancher and entrepreneur who in partnership with the Dibblees bought up several land grants in Santa Barbara County in the 1850s. These include what are now the San Julian and Hollister ranches, where a rural way of life endures to this day.
Lincoln, now 78, spent much of his boyhood as a "free-range" kid in the backcountry, and the freedom to explore sparked his curiosity and shaped his sensibilities. His interest in geology started with his uncle, geologist Joseph Steffens Hollister, who was instrumental in locating water on the ranch. "I would ride around with him in the jeep and get the feel for geology and discovery, just basic discovery," recalled Lincoln. "And that's what I've done all my life. I've been on some kind of pathway to discovery."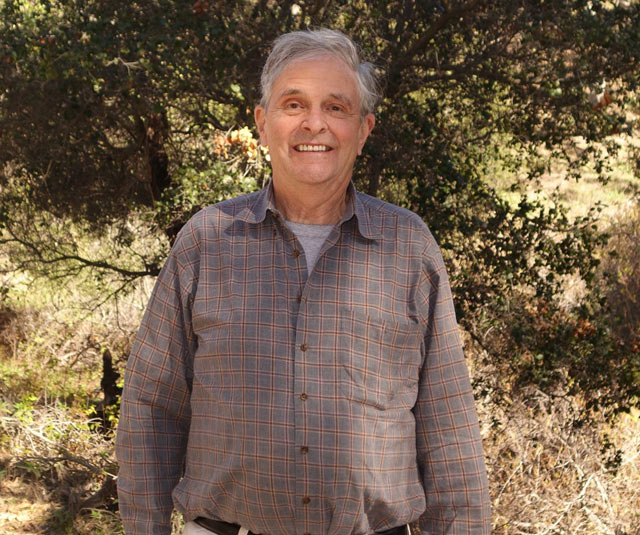 By Cynthia Carbone Ward