Mary Ashley is another Santa Barbara pioneer too interesting for history to much remember. But without Ashley, Cottage Hospital would not exist today and this Thursday's grand birthday bash to celebrate its 125 continuous years in service would have never happened.
Photos of Ashley taken in her sixties suggest a stereotypical late-19th-century do-gooder and civic civilizer: a stoutly built, square-jawed woman with thin lips, steady gaze, and redoubtably kind eyes. She was an ardent feminist long before the term was coined, states Elizabeth Gilbertson, a freelance historian ​— ​a suffragette who championed women's right to vote as early as the 1870s. If ignorant and inebriated men were allowed to vote, Ashley argued, women should have the same right. Like many protofeminists, Ashley was an ardent member of the Woman's Christian Temperance Union. She was also a strong financial supporter of the Spiritualist church, then settling in Summerland.
Ashley's most lasting impact, however, would be the creation of Cottage Hospital along with 40 other women who came together in 1888. The founding mothers emerged from the ranks of upper-crust Yankees moving west, educated, older, and mostly Protestant and Unitarian. But it was Ashley who made their collective dreams come to fruition, serving 10 years as president of Santa Barbara Cottage Hospital Society. And it was Ashley who came up with the name. Initially, Cottage Hospital was to be made up of small adjoining cottages, the theory being that they allowed for better air circulation. High construction costs proved prohibitive, so the first iteration of Cottage was a big three-story Victorian box instead. Still, the name stuck. "It has such a cozy sound," Ashley once explained.
When Cottage opened its doors for patients on December 8, 1891, 5,800 people showed up to celebrate. That was roughly two-thirds of the city's population. People brought kegs of cider, live turkeys, decorative plants, and foods of all sorts. In its first year, Santa Barbara's 25-bed hospital cost $2,100 to operate. Revenues exceeded costs by 51 cents, but only because the chief administrator, Dr. Jane Spaulding, took only half her salary. Since then, Cottage has undergone multiple steel-and-concrete transmogrifications, and it is now in the final lap of an expansive and expensive seismic retrofit and remodel. Today, the hospital boasts a state-of-the-art neonatal intensive care unit, an emergency transport helipad, a suite of emergency rooms that experience 75,000 visits a year, 513 licensed beds, and expenses of roughly $661 million.
One of Ashley's chief motivations in getting Cottage off the ground was the provision of health care to "the homeless." That term meant something decidedly different 125 years ago and was used to describe teachers, clerks, and tourists. Despite such obvious differences, however, Cottage Health ​— ​as it is now known ​— ​remains no stranger to the urgent demand for today's homeless services. Santa Barbara County's homeless population ​— ​hovering at about 1,450 ​— ​have always been sicker and frailer than the population at large. But according to Cottage ER doctor Jason Prystowsky, they're getting sicker and older still. This means multiple visits to emergency rooms, placing a heavier burden on resources already keenly stretched.
To help address this need, Cottage Health assigned Laurie Biscaro, a nurse with Cottage since 2002, to manage the hospital's case management department. In dealing with the homeless, she and social worker Sal Robledo convene meetings every Monday morning to discuss the transitional needs of homeless patients about to be discharged from Cottage. They also track the progress ​— ​and challenges ​— ​confronting those already released. Their aim is to get patients stabilized. To this end, Biscaro and Robledo collaborate regularly with a small blizzard of social service workers, representing multiple nonprofit and government agencies. "Every last homeless person we treat is someone's baby," Biscaro declared. "And they didn't grow up thinking they'd be homeless."
Patients without homes can be notoriously difficult to treat. Some don't follow doctors' advice; many lose their prescription medications, have them stolen, or lose them to law enforcement confiscation. Many also suffer from mental illness or substance-abuse problems. Traditionally, few have been insured, though with the passage of the Affordable Care Act, Medi-Cal eligibility requirements were relaxed. Cottage, Biscaro said, has signed up as many homeless patients as possible.
Even so, many remain uninsured and are definitely not in the habit of seeing primary care physicians. To the extent homeless persons seek medical treatment, it's disproportionately via the nearest emergency room. While Cottage Health doesn't track the total number of ER visits by homeless individuals a year, Robledo said the top 20 users alone accounted for 650 visits. That translates to nearly three visits a month. In the jaded lingo of homeless health care, these patients are known as "Frequent Flyers" or "Million-Dollar Murrays." But in Biscaro's parlance, they are known more warmly as "HUGS." That stands for "Higher Utilizer Group Services" and refers to the wide array of "wrap-around" care necessary to keep such patients reasonably healthy.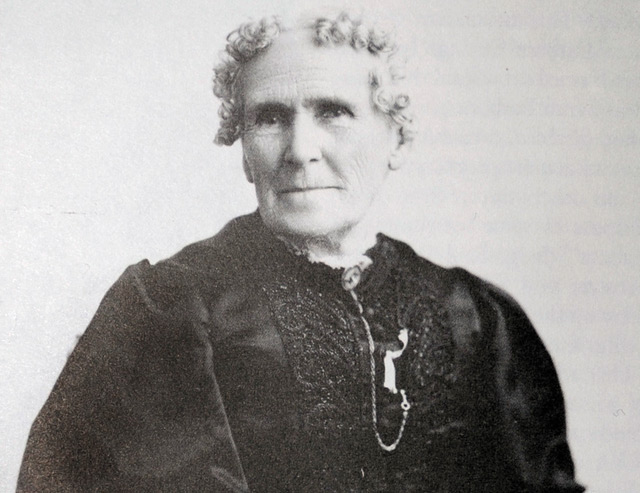 santa barbara historical museum