The City of Goleta, the City of Santa Barbara, and the county are poised to quickly adopt ordinances prohibiting commercial cultivation of medical marijuana next month to get ahead of impending statewide regulations.
In October, Governor Jerry Brown signed a package of bills — known as the Medical Marijuana Regulation and Safety Act — to govern the cultivation, transportation, and distribution of medical cannabis to qualified patients.
Among the host of rules, qualified patients will be able to grow as many marijuana plants as can fit in 100 square feet. That's enough to produce about 140 pounds of marijuana a year, according to Santa Barbara City Attorney Ariel Calonne, with a street value of an estimated $500,000. Caregivers could grow for up to five patients.
But the state act allows cities and counties to implement their own ordinances before March 1. "I don't trust the state," said Goleta Councilmember Michael Bennett at a meeting two weeks ago, voicing a shared sentiment among area officials.
At that meeting, self-described patients, wearing "I am not a criminal" T-shirts, urged the council to exempt two existing collectives, Cal Green and Santa Barbara Care Center, from the proposed Goleta ban. "If it wasn't for them, I probably wouldn't be here today," said one person in a wheelchair.
Goleta Councilmember Roger Aceves agreed that the two collectives have proved themselves for the past several years, and the councilmembers unanimously moved forward with the exemption, which functions as a placeholder until a more thorough ordinance is crafted. Mayor Jim Farr, who suffered a stroke last summer, abstained for personal reasons.
A quick Google search yields dozens of marijuana delivery services in the area. "We'd be silly to say it isn't happening," Aceves said. "It is." To that end, the council also directed staff to set up a weed delivery registration program similar to taxicab licensing; applicants would be subject to background checks and drug testing.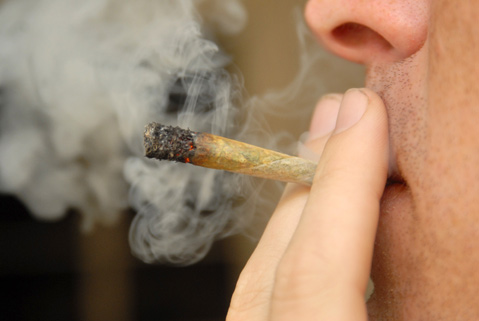 By Paul Wellman