After experiencing the frustration of a 0-0 draw last week, Santa Barbara High soccer players Kylie Schmidt and Alea Hyatt reflected on Carli Lloyd's stunning three-goal performance in the championship match of the 2015 FIFA Women's World Cup.
"Pretty unreal," Schmidt said, but both players sensed that there was more than incredible happenstance at work. Observed Schmidt, "[Lloyd] has a good sense [of] where she has to be on the field."
"Her discipline impressed me," Hyatt said. "You can tell she works on her game all the time."
Lloyd put the finishing touches on setups from her teammates to give the U.S. women a 2-0 lead over Japan in the World Cup final, which drew more U.S. viewers than any other soccer telecast in history. Her third goal was a magnificent strike from midfield over the head of Japan's goalkeeper.
"It was pure instinct," Lloyd said in a phone interview. "It was like playing in the park that day."
It all happened in the first 16 minutes of the match, and the U.S. went on to a 5-2 victory. "People ask, 'What did you eat that morning before the final?' I laugh," Lloyd said. "Those 16 minutes were really 13 years of hard, hard work."
The 33-year-old New Jersey native calls herself "rugged" and "raw," but last week she donned a burgundy gown worthy of the Academy Awards and walked the red carpet into a concert hall in Zurich, Switzerland, where FIFA honored the year's top soccer stars. Lloyd was voted Women's World Player of the Year by a landslide over Germany's Célia Šašić and Japan's Aya Miyama. She was interviewed and photographed by worldwide media, sharing the stage with such superstars as Lionel Messi, who won the Ballon d'Or (men's top player) for the fifth time after another year of sorcery for FC Barcelona.
Since the creation of the women's award in 2001, two other Americans have won it: Mia Hamm (2001 and 2002) and Abby Wambach (2012).
After the gala, Lloyd went back to work. She returned to a training camp in Southern California where the women's national team has begun its preparations for this summer's Olympic tournament. She is putting in the days and hours that she hopes will lead to more brilliant minutes in Rio de Janeiro.
"I'm constantly thinking about what I want to do, being physically ready, and becoming stronger and stronger mentally," she said.
That has been her approach throughout her career, through two other Olympics (where she scored title-winning goals) and three World Cups, only now people want to hear how she does it. "It's been crazy busy," Lloyd said of her schedule since last summer. She will make one of her first public appearances as the certified world's best player on Tuesday night, January 26, at the Arlington Theatre. The 6:30 p.m. show is presented by UCSB Arts & Lectures.
Lloyd will also spend some time with the UCSB women's soccer team, which produced one of her forebears on the national team: Carin (Jennings) Gabarra, who scored three goals against Germany in the semifinals of the first Women's World Cup in 1991.
"I hear it's a beautiful campus," Lloyd said. "I'm excited to go and continue to share my journey."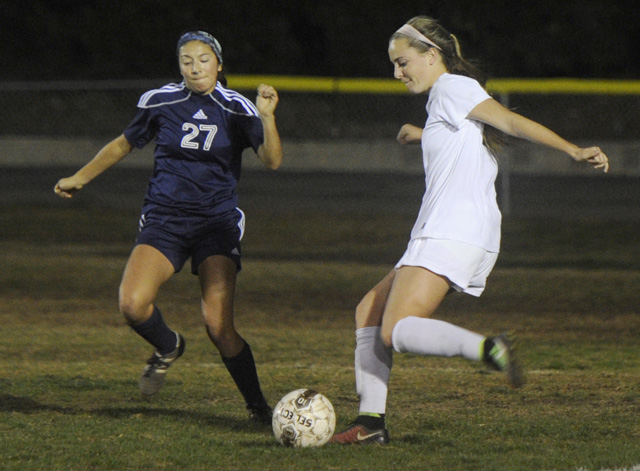 By Paul Wellman