Forty-three years ago today, on January 27, 1973, two Turkish diplomats were assassinated by an elderly Santa Barbara resident of Armenian origin by the name of Gourgen Yanikian in a cottage at what was then the Biltmore Hotel.
Nowadays few people remember it, and those who do are probably unaware of the fact that this local crime turned out to be one of the most significant assassinations of the 20th century. It signaled the beginning of a wave of terrorist attacks against Turkish targets lasting almost 20 years and causing at least 90 deaths and hundreds of injuries around the world, including in the United States.
Yanikian, in a letter sent to a number of newspapers just before the murders, had called for just such an outcome. He requested that "Armenian individuals" everywhere start a war against Turkish diplomats and officials.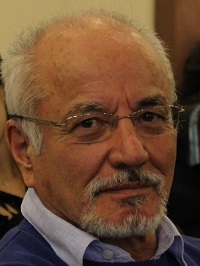 courtesy