With the heavy traffic of Fourth of July weekend fast approaching, California Highway Patrol (CHP) officials took to the side of Highway 154 in Los Olivos to advise that drivers mind the road rules — as well as their own safety. In a press conference held Thursday morning, local CHP officers reminded the public that collisions on the 154 are an issue, which highway travelers themselves must address.
A drive down Highway 154, which runs from Santa Barbara to Los Olivos, typically yields scenic views and winding roads. The route also features relatively unique laws, like one mandating drivers turn on their car headlights at all times, even during daylight hours. Such a rule is to improve the drivers' ability to see other vehicles up and down the hills along the path, said Buellton CHP Officer John Ortega.
During a short ride-along after the press conference, Ortega pulled over two drivers on the highway in a span of ten minutes. Both had failed to turn on their headlights. Ortega let off the first with a warning but cited the second for having an incorrectly buckled seatbelt.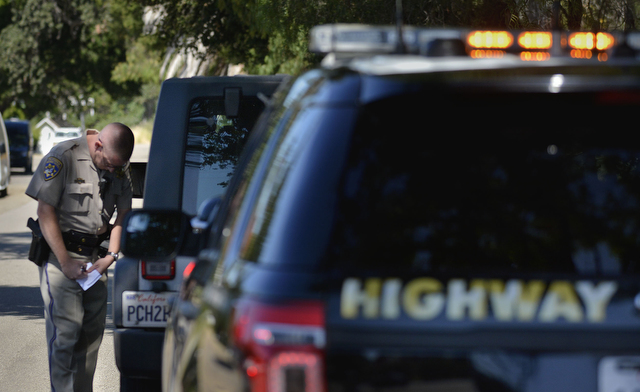 Len Wood, Staff