Even though I was raised on a cattle ranch, I always thought about carnival rides and deep-fried food when anyone mentioned the county fair. Then I met Austin Campbell, my now husband, who asked me to the Santa Barbara County Fair when we first started dating. "How quaint," I thought to myself, and, sure enough, as we arrived, I spotted the Ferris wheel and caught some telltale whiffs of funnel cake.
But that all quickly disappeared when Austin made a sharp turn into a big barn. As my eyes adjusted from bright summer sun to dim dusty barn, I quickly realized that this was the real fair.
In the barn arena, there were children dressed in white, sporting either blue jackets — I learned they're with Future Farmers of America (ffa.org) — or bright green neck scarves with matching hats if they were with 4-H, which, I also learned, stands for Head, Heart, Hands, and Health (4-H.org). The county fair is the most exciting time of the year for all of these kids who've worked for months raising, showing, and marketing their animals.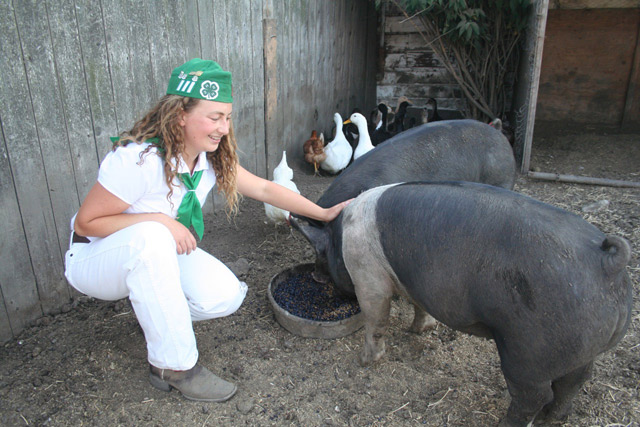 By Courtesy Photo