Somehow, 25 years of prison hasn't hardened Joel Alcox. At age 52, he has the same gentle handshake and easy chuckle as he did when he was convicted of murder as a young Lompoc rocker. Apologizing as he slipped on reading glasses to text his new wife, he's still unfailingly polite. Only his thick prison yard muscles under a Mickey Mouse T-shirt betray where he's been.
In mid-May, Alcox and I sat at a Starbucks near his home in San Bernardino. He'd just finished another long day of delivering tires. He rubbed his cramping legs. The sun was setting, it was cold, but he chose a table on the front patio to sip coffee. He liked being outside and sitting where he pleased after decades under lock and key. "It's the little things," Alcox said.
A week earlier, on May 11, in the same courtroom where he was convicted, a Santa Maria judge overturned his sentence of 25 years to life for the 1986 shooting death of a Lompoc motel owner. The stunning ruling in an otherwise long-forgotten case marked a major victory in the tireless fight to prove Alcox's innocence, and it cast a dark shadow of doubt over the police and prosecutors who've been accused of putting the wrong man behind bars. Friends and family huddled around Alcox and sobbed. "It was a joyous day," he said.
The ruling upheld a verdict made last November by the U.S. Court of Appeals for the Ninth Circuit ​— ​second only to the U.S. Supreme Court in judicial clout ​— ​to dismiss Alcox's case on the grounds that he received an inadequate defense at his original trial, a violation of his Sixth Amendment right. Magistrate Judge Andrew Wistrich also cited significant new evidence that spoke to Alcox's innocence.
The Ninth Circuit didn't exonerate Alcox, however, and the federal magistrates gave the Santa Barbara District Attorney's Office the option to refile the murder charge within 60 days. They declined. By way of explanation, DA Joyce Dudley said in an email to The Santa Barbara Independent, "He already served his time, and he had been out awhile."
But for Alcox and his legal team, actions speak louder than words. They think Dudley and her lawyers looked at the new evidence uncovered during his 16-year appeals process and finally realized they were beat. "You're not going to let a guy go who you believe is truly guilty," said Alcox. "You would at least put up a fight for the sake of the victim's family." Though his nightmare has ended, it continues for the family ​— ​many claim the real killer is still on the loose. "He's still running around out there," said Alcox.
Since being paroled in 2012, Alcox has concentrated on rebuilding his life. But that doesn't mean he's done fighting for what he's lost ​— ​he's preparing a multimillion-dollar lawsuit against Santa Barbara and the state. Alcox's supporters aren't ready to forgive or forget, either. They want it publically known that their sweet-natured friend who loves God and his family suffered an irreparable miscarriage of justice. "The DA's Office wants to keep this as quiet as they possibly can," said Alcox's close friend John Davis, a retired Raytheon engineer living in Goleta. "I'm here to do just the opposite."
"This is one of the worst cases I've ever seen," said Alcox's defense attorney Juliana Drous. And she's seen a lot. Based in San Francisco, Drous specializes in overturning wrongful convictions. Her victories have been widely publicized, including for Elmer "Geronimo" Pratt, a high-ranking member of the Black Panther Party who spent 27 years in prison for murder. Drous successfully argued that Los Angeles prosecutors had manipulated and concealed evidence at Pratt's trial. She's made similar allegations against Santa Barbara law enforcement.
"The facts of Joel's case are amazing," said Drous, who began representing him without pay in 2000. "How this ever happened in the first place is just unbelievable."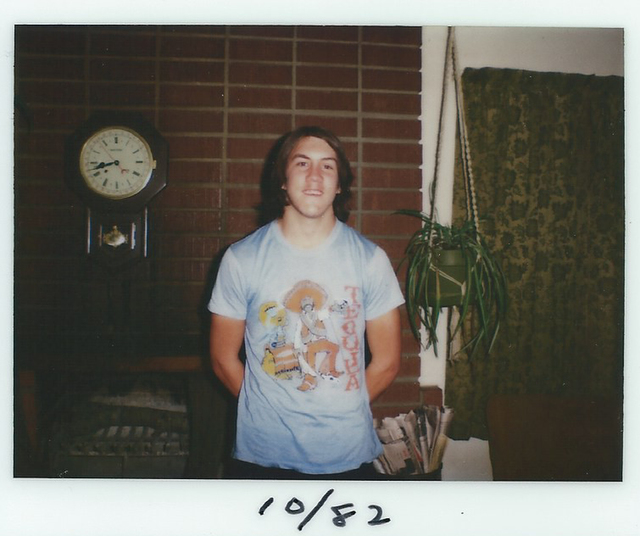 By Courtesy Photo