A sea of orange spread out over De La Guerra Plaza last Thursday, June 2 as public officials, families, and friends gathered to support National Gun Violence Awareness Day and Wear Orange Day.
The event was hosted by the Summerland-based nonprofit Coalition Against Gun Violence (CAGV), Moms Demand Action for Gun Sense in America, and The Concert Across America to #EndGunViolence, all of whom came together to honor victims of gun violence.
Among the speakers was Bob Weiss, of Westlake Village — whose 19-year-old daughter, Veronika Weiss, was killed in the 2014 Isla Vista Tragedy. For the first time since his daughter's death, Bob spoke to an audience about the process of discovering his "cherished daughter" had been murdered in cold blood. Bob, who chairs The Concert Across America, has been advocating for the passage of common-sense gun legislation in Washington, D.C.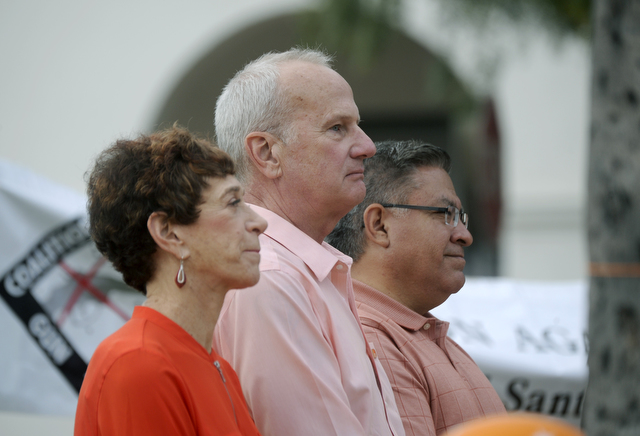 By Paul Wellman